"Somebody told me that this is the place where everything's better and everything's safe."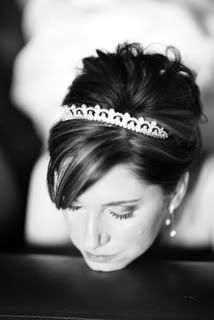 There are two kinds of people in the world. There are lyric people and music people. You know, the lyrics people tend to be analytical. You know, all about the meaning of the song. They're the ones you see with the CD insert out like 5 minutes after buying it, pouring over the lyrics, interpreting the hell out of everything. Um, then there's the music people, like Brooke. Who could care less for the lyrics as long as It's just got like a good beat and you could dance to it. I don't know, sometimes it might be easier to be a music girl and not a lyric girl. But since I'm not, let me just say this. Sometimes things find you when you need them to find you, I believe that. And for me it's usually song lyrics.
The Story So Far
I am 23 years old, married and a homeowner, but so much more than that. A dreamer and a planner, a woman just starting to feel 'grown up' while learning to live life with an invisible illness and a touch of obsessive behavior. My heart aches for the day I will be called mommy. My heart was tugged away from a degree in psychology to a calling as a labor doula. I am truly blessed to hold space for these women. I am happy now. I am home now.
I make no apologies for my thoughts or my opinions. I am who I am, take it or leave.
Six thoughts at once I can't focus on one
Seven days a week but my life has just begun
So caught in emotion and I'm overcome
As I'm falling down I come undone
Sometimes I feel like I'm alone
Sometimes I feel like I'm not that strong
Sometimes I feel so frail so small
Sometimes I feel vulnerable
Sometimes I feel a little fragile
In six thousand years what will this mean
Words from the heart or a melody
If people can see right through my eyes
Like an open door that I can't disguise
I won't be afraid from the tears I cry
I'll not run I'll not hide this is how I feel inside
A little fragile