"A Rattlesnake that does not bite, teaches you nothing." - Jessamyn West
"I wanted a perfect ending. Now I've learned, the hard way, that some poems don't rhyme, and some stories don't have a clear beginning, middle and end. Life is about not knowing, having to change, taking the moment and making the best of it, without knowing what's going to happen next."
--Gilda Radner

"If you're born in this world you're given a ticket to the freak show. If you're born in America, you're given a front-row seat"
--George Carlin
"If people knew what was good for them and acted accordingly, this world would be a different world, although not nearly so interesting. But we don't know what's good for us, and I'm spending my days in experimenting. The experiments are amusing--and sometimes costly, but there's no other way of getting knowledge."
-Anne Sullivan Macy (teacher to Helen Keller)
Greetings! I am Gina. This is my first attempt at having an online diary. I am not really good at writing regularly, but will try.
I am a graduate of the University of Iowa with a BA in Anthropology (Zooarchaeology and American Indian History) and hold an MAed in Computer Technology Education. I have a "kid" of the dachshund variety and many many of my favorite animals, dairy goats.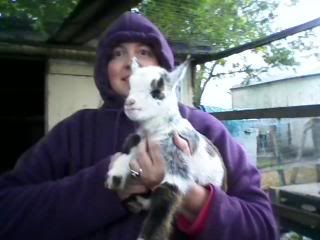 RIP Shaddoe, you will be very missed!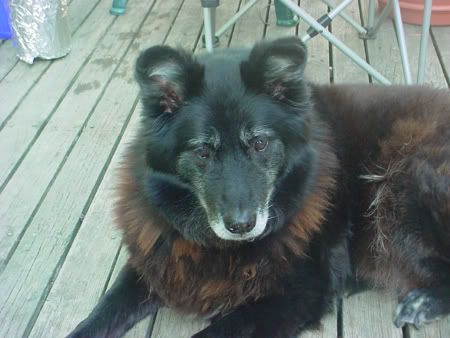 Yoda, the Spoiled Rotten Dachshund

I have wide and varied interests and I am curious about just about everything on earth.
This is my place to write about me and how I feel and things I do, therefore I refuse to argue with anyone about anything that is written in this diary. The content here is not up for discussion. I will keep this diary public unless this is not respected. There, disclaimer out of the way!
I hope you enjoy this little peice of my world.
Gina
There is beauty above you,
There is beauty below you,
There is beauty all around,
May you always walk in beauty.
Navajo Prayer