Went to another patio party Saturday at granddaughter Heidi & hub John's home in Concord.
Made a meat loaf and another of Wilma's banana bread loaves - the best yet.
KISS's USO Tour from MsLucy
Please listen to this...you can't help but be blessed!!!!!!
Kiss's Military Salute...
the music will blow your mind. This was filmed in Iraq at a USO tour of a US Marine Base.
********************
****Tons of Patriotic Recipes from Kraft****
********************
*
I no longer feel quite so stupid from Robert's Love
*
Kill only when you're hungry from Lynnda
*
Northern Lights over teepees from Lynnda
*
Let's Dance from MsLucy
*
Elder Music musicals
*
Funny seniors T-shirts
Summer Heat Warnings from TIME GOES BY
It's that time of year again – hot, hot, hot weather – and we elders need to remind ourselves that our bodies do not tolerate high temperatures as easily as when we were young. It can, in some cases, be deadly for us: each summer in the U.S., there are about 370 heat-related deaths, half of them elders.
One reason is that as we age, our body temperature regulators go a bit wonky. We might not sweat as much as in years past and might not feel thirst when our bodies need liquid. So remind yourself to drink plenty of water during hot weather. If your urine is dark, you're not getting enough liquids.
Here are some other tips:
> Do not drink caffeinated or alcoholic beverages; they are dehydrating.
> Wear light-colored, loose clothing.
> Heat waves are not the time to skimp on the electric bill. Turn up the air conditioning when you need it.
> If you do not have air conditioning, find out the locations of your city's cooling centers. Hundreds of cities use school gyms and other large gathering places to help people cool down during the worst of the day's heat.
> You could also go the movies, the mall or visit a friend who has air conditioning during the afternoon.
> If you have air conditioning, consider inviting a friend who does not to visit you for a couple of hours.
> If you must be out and about during a heat wave, do your errands in the early morning. Schedule appointments before the worst heat of the day.
> Eat light meals that do not need cooking. High-water-content foods like cantaloupe, watermelon, apples and other fruits are good.
> Keep window shades and curtains lowered during the heat of the day.
> Some medications for diabetes, high blood pressure and other conditions can inhibit the body's ability to cool itself. If your area is experiencing a prolonged heat wave, perhaps ask your physician if you can forgo or reduce the amount of those medications for the duration.
There are two heat-related conditions that are serious and you should know the symptoms:
HEAT EXHAUSTION occurs when the body gets too hot. Symptoms are thirst, weakness, dizziness, profuse sweating, cold and clammy skin, normal or slightly elevated body temperature. Move yourself or someone experiencing this to a cool place, drink cool liquids, take a cool bath or shower and rest.
HEAT STROKE is a medical emergency. It can cause brain damage so get thee or the affected person to a hospital. It occurs when body temperature reaches 104 or 105 in a matter of minutes.
Other symptoms include confusion; faintness; strong, rapid pulse; lack of sweating and bizarre behavior. Don't fool around with this.
Italian Funeral from Lynnda
An Italian man was leaving a convenience store with his espresso when he noticed a most unusual Italian funeral procession approaching the nearby cemetery. A black hearse was followed by a second black hearse about 50 feet behind the first one.
Behind the second hearse was a solitary Italian man walking a dog on a leash. Behind him, a short distance back, were about 200 men walking single file.
The man couldn't stand the curiosity. He respectfully approached the Italian man walking the dog and said:
"I am so sorry for your loss, and this may be a bad time to disturb you, but I've never seen a Italian funeral like this. Whose funeral is it?"
"My wife's."
"What happened to her?"
"She yelled at me and my dog attacked and killed her."
He inquired further, "But who is in the second hearse?"
The Italian man answered, "My mother-in-law. She was trying to help my wife when the dog turned on her."
Officially Trained Lemon Picker From Lynnda
She's qualified!
Sally Mullihan of Coral Springs, Florida decided to take one of the jobs that most Americans are not willing to do.
The woman applying for a job in a Florida lemon grove seemed to be far too qualified for the job. She had a liberal arts degree from the University of Michigan and had worked as a social worker and school teacher.
The foreman frowned and said, "I have to ask you, Have you had any actual experience in picking lemons?"
"Well, as a matter of fact, I have! I've been divorced three times.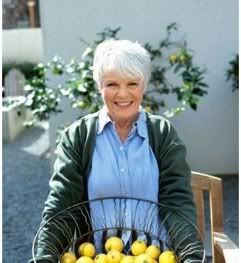 Smiles from Friend Of All
MAKE THE BEDS
When we put our house up for sale, I stressed emphatically that my sons make their beds each morning. I left for work before they left for school, and I wanted to be sure that the house looked presentable when the agent showed it to prospective buyers.
I was surprised and impressed that my 15-year-old son's bed was perfectly made each day. One night when I went into his room, I discovered his secret.
He was fast asleep on the floor in his sleeping bag.
JOSH WHO?
My daughter called me at work to say I had received a call from "Josh" at the bank regarding my account.
Returning the call to my bank, the operator asked what Josh's last name was. I explained that he hadn't left his last name.
Then she asked for his department, and I said that I didn't know that either.
"There are 1500 employees in this building, ma'am," she told me rather sharply.
So I asked her for her name.
"Danielle," she said.
"And your last name?" I asked.
"Sorry," she replied, "we're not allowed to give last names."
GOLF NATURAL
A retiree was given a set of golf clubs by his co-workers.
Thinking he'd try the game, he asked the local pro for lessons, explaining that he knew nothing whatever of the game.
The pro showed him the stance and swing, then said "Just hit the ball toward the flag on the first green."
The novice teed up and smacked the ball straight down the fairway and onto the green, where it stopped inches from the hole.
"Now what?", the fellow asked the speechless pro.
"Uh... you're supposed to hit the ball into the cup.
The retiree replied, "Oh great! NOW you tell me!"
Florida Scott-Maxwell quotes TIME GOES BY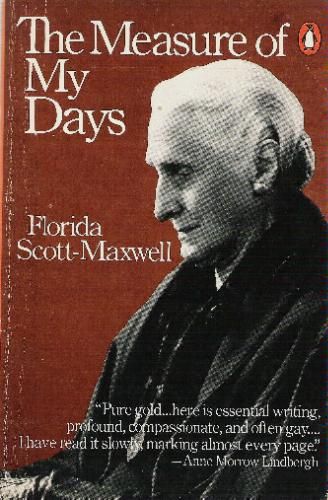 "We are people to whom something important is about to happen. But before then, these endless years before the end, can we summon enough merit to warrant a place for ourselves? We go into the future not knowing the answer to our question."
* * *
"Age puzzles me. I thought it was a quiet time. My seventies were interesting, and fairly serene, but my eighties are passionate. I grow more intense as I age. To my own surprise I burst out with hot conviction."
* * *
"My dear fellow octogenarians, how are we to carry so much life, and what are we to do with it?
"Let no one say it is 'unlived life' with any of the simpler psychological certitudes. No one lives all the life of which he was capable. The unlived life in each of us must be the future of humanity.
"When truly old, too frail to use the vigour that pulses in us, and weary, sometimes even scornful of what can seem the pointless activity of mankind, we may sink down to some deeper level and find a new supply of life that amazes us.
"All is uncharted and uncertain, we seem to lead the way into the unknown."
* * *
"Age is truly a time of heroic helplessness. One is confronted by one's own incorrigibility. I am always saying to myself, 'Look at you, and after a lifetime of trying.' I still have the vices that I have known and struggled with – well it seems like since birth. Many of them are modified, but not much.
"I can neither order nor command the hubbub of my mind. Or is it my nervous sensibility? This is not the effect of age; age only defines one's boundaries. Life has changed me greatly, it has improved me greatly, but it has also left me practically the same.
"I cannot spell. I am over critical, egocentric and vulnerable. I cannot be simple. In my effort to be clear I become complicated. I know my faults so well that I pay them small heed. They are stronger than I am. They are me."
* * *
"When a new disability arrives I look about me to see if death has come, and I call quietly, 'Death, is that you? Are you there?' So far the disability has answered, 'Don't be silly, it's me.'"
Florida Scott-Maxwell
Florida Scott-Maxwell, an American who lived most of her life in Scotland, was an actress, playwright, suffrage activist and a Jungian psychologist. Born in 1883, she died in 1979 at age 95.
The Measure of My Days, written when Scott-Maxwell was in her eighties, is timeless and as timely today as it was when it was published nearly half a century ago. It's the sort of book to keep by your side to dip into any page for a bit of inspiration and even wisdom.
CURSIVE WRITING BEING PHASED OUT
Remember the hours we spent in grade school practicing the loops and curves of cursive writing?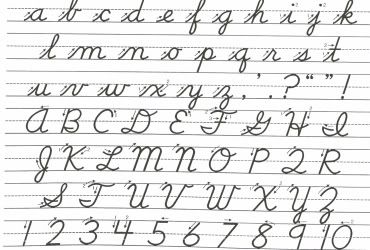 It may turn out that boomers become the last generation that knows how to write cursive. Forty-five U.S. states have signed on to Common-Core State Standards for education which does not require teaching cursive but insists on "keyboarding." I wonder if that means future historians won't know how to read documents like this one: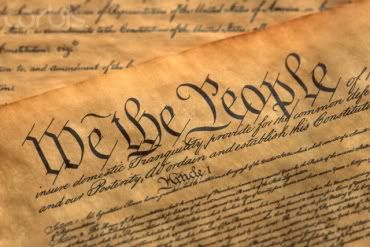 America my Home...
And here's the Canadian Brass celebrating Canada's Birthday on July 1