listening to:
Faith No More:: King For A Day, Fool For A Lifetime
Holy hell.
I did not realize that is had been since November that I updated this thing.
Ooops.
So many things have happened in the last... 7ish months.. Shit!
Very very brief summation::
Chris and I .. on and off.. 3 damn times.. currently off. And staying that way.
Still working. ALL the damn time. Which leaves no energy for writing. But I look more awesome now.. so evens out slightly. :D
I bought a house. A HOUSE. The closing is the day before my birthday.. which happens to be Friday. I feel old. :/
So much bullshit between Cody and I.. things are now getting better.. i hope.
I'm single.. and actually enjoying it.. sort of. Sometimes.
More later when i'm moved in.. early next week most likely.
This would be me.. after a ridiculous hiatus. Also.. please 'scuse the face.. oy.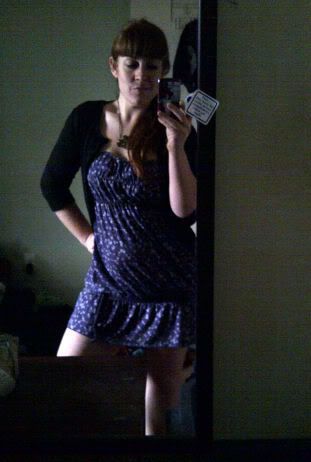 random Offspring quote of the day::
Stuck on the shoulder, that's where you'll find me// Digging for scraps with the kooks in line!