Watching Bad Girls Club (Leo picked it, lol)
I'm getting worse and worse about OD lately. I guess I mostly only write here when I need it, and since things have been going well since being in the States, I haven't really needed to vent (or have at least been able to vent to Molly or Bonnie).
Leo and I live in Bradenton now. The new job is pretty good. It's kind of a ghetto apartment complex so there's always something exciting going on. Two Fridays ago the courtesy officer was being looked for by the police. He obviously didn't show up to work that day. (Despite that, he's actually a pretty good guy; I guess when you have 7 kids with 7 different women, you're bound to be behind on child support at some time or another!) Last Friday two drugged up women claiming to be mother and daughter came in and attempted to apply for an apartment. Neither of them was able to completely fill out the application; the daughter even fell asleep with her tongue sticking out.
Besides work, I've been playing with Boogie, our Yorkie puppy, and planning Bonnie's bridal shower. It's in 2.5 weeks, then Grace's birthday/Lindsey's wedding is 2 weeks later in TN. Another week later is Bonnie's wedding (also in TN but I won't be able to stay a whole week), and 2 more weeks later (it's mid-October by this point) is mine and Leo's 2nd anniversary. Poorness ensues. :(
I'm tired of writing this. Here are some pictures.

Boogie and I wrestling



Catching bubbles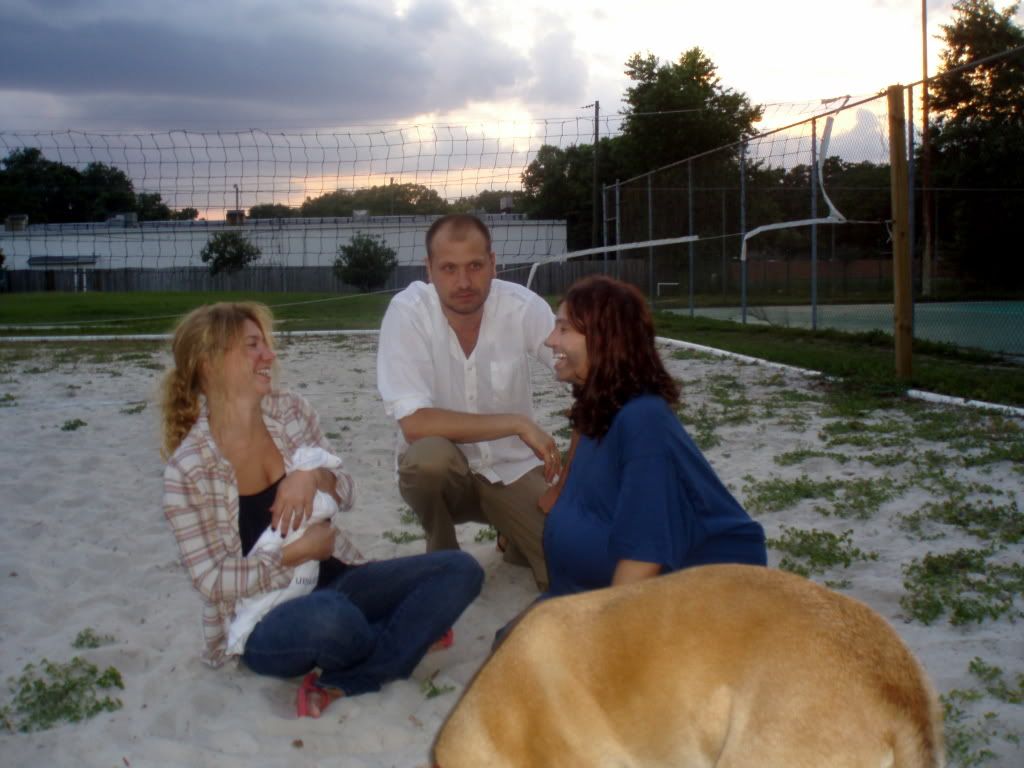 Bonnie (Claire), Leo (Jacob) and I (Hurley) celebrating the Lost finale

Lots more here, here and here.


fin


, work would likelyboring very fast. for the most part.
a pretty good guy