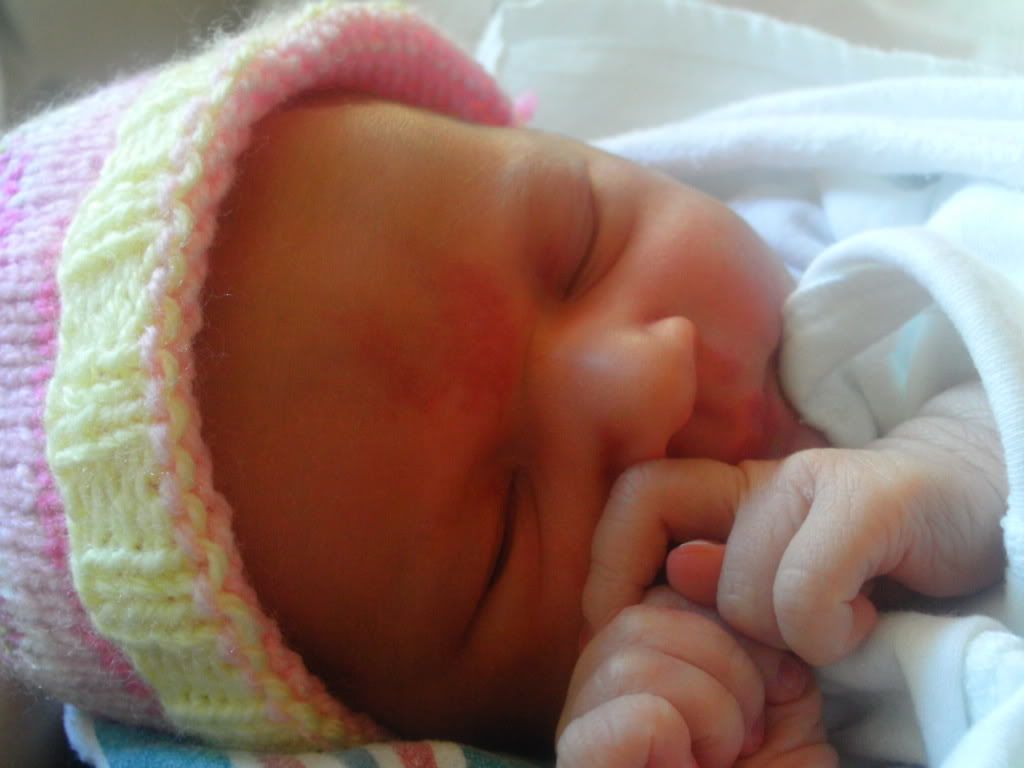 We brought baby Ashley home today. It's amazing the difference a little bit of sleep and a lot of familiar surroundings did for my mood.
Speaking of mood, thank you everyone that noted my previous entry. I love you all. I knew all that, even while writing that entry, but it's just so... warm and comforting to have other people say it, you know? So thanks.
I got about 6 hours sleep last night, in 3 clumps. Sleep completely ended when Ashy spit up all over herself and I bolted awake to clean her up and cuddle her. That led to her breakfast (I LOVE that she eats from me!) and then she was so cute and comfy and adorable sleeping snuggled up against me that even though I was uncomfy, I stayed staring at her for about 2 hours before Jake woke up from someone knocking on the door.
I think I need to feed my tiny love, but hopefully I'll be back to finish this later.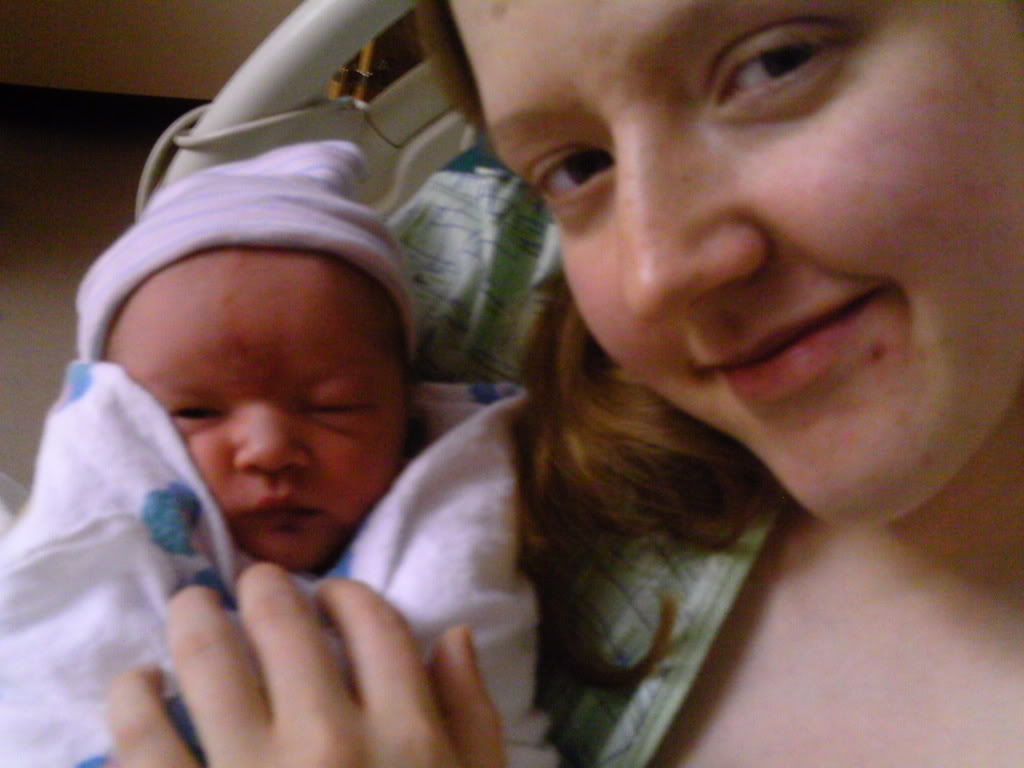 ---
The pediatrician came by, declared Ashley 'safe' to take home. One of the doctors from the same practice my midiwfe is from came by, said I was good to go home. A nurse came by to see if I had filled out the birth certificate and social security number paperwork (I had received a folder of papers when I was in labour. They waved it at me, said "this is breastfeeding information and stuff" and put it in the window. No mention that is was stuff I should look at before leaving the hospital!). Lisa showed up a little after 8, Jake and I shared my breakfast that was brought to me, we packed up all our stuff and got ready to leave. Ashley was a very good girl, she didn't mind being put in the car seat at all. She also didn't mind being in the car. It freaked me out (SO GLAD I wasn't the one driving!) but she didn't care. She didn't even have an issue with going down the big hill that still blocks my ears sometimes.
Once we pulled into the parking lot, Barb rushed out of the restaurant, slowly followed by a few other people that work there. As we were walking toward the restaurant, we hear "Ashley Violet!!!" from behind us, and turn around to see Lisa Cassidy (family friend) running through the parking lot toward us. Ash is a popular little bub.
We ate lunch downstairs, then came up and Ashley ate. Well, mostly Ashley and I laid in bed being all snuggly, with her sleeping ever so cutely next to me.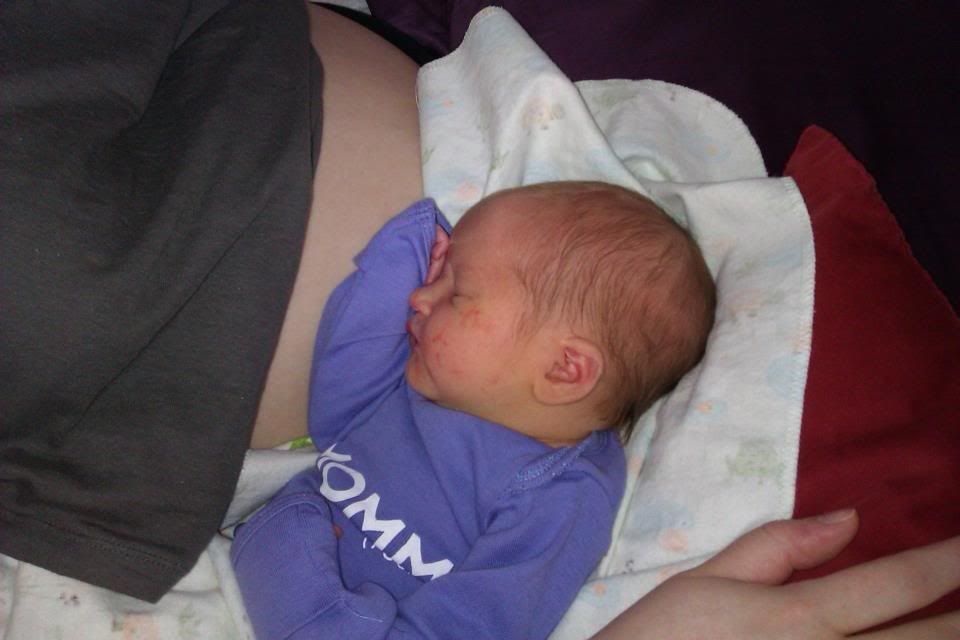 I really need to cut her nails.