Tomorrow will be crazy with church and in laws and so today we declared to be Christmas in my house.
We got up and opened presents early. It was fun!
I was going through the pictures and these made me laugh and so I present you with
Sabastian and the present
Oooo Shiny, I wonder if I can stick it in my mouth?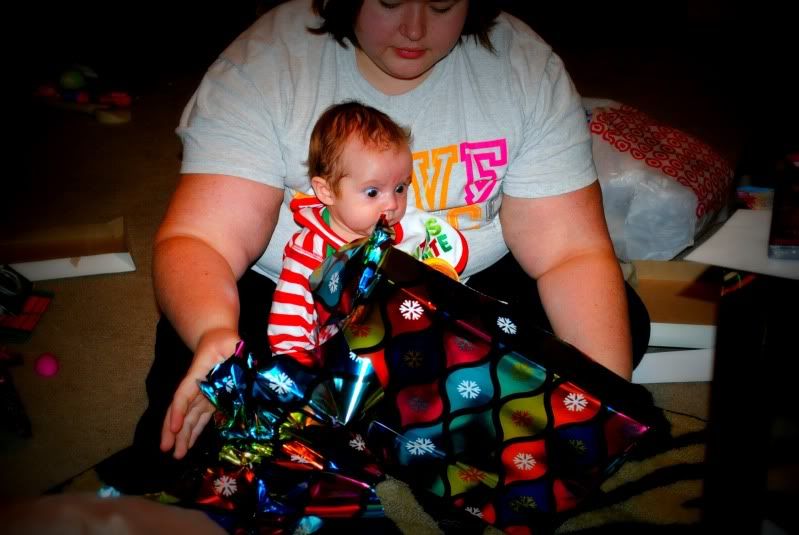 Holy crap what is it?
Wow... It's so awesome I am going to poop...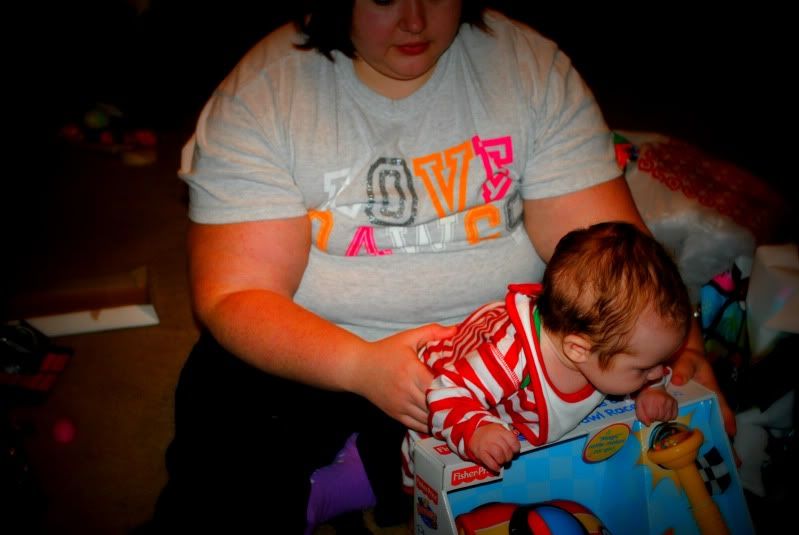 Now what exactly is it?
He did poop moments after this, the excitment of it all got the poor boy.
I hope you all are having a wonderful Christmas time! I am so far.