These are some pics from Wednesday day night when Sammy n me were doing Meg's cake, and Macca arrrived around an hour early to get Sammy. Ah well..the "triangle of best friends" as Sammy puts it. Because we..well because we rock and we just mess around together.
So here you go. 3 tards...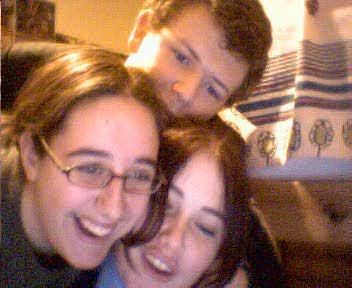 Macca
Anni, Sammy
Same order. Random smiles all round xD.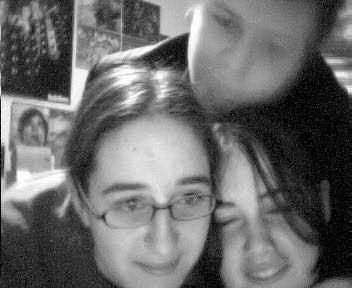 Hehe Mac is all blurry. Sammy looks demented and I'm..Anni!
Rawr.
We rock.
Yay.
I loves them.
I spent aaaages on the phone to Sammy last night talking about random shit. She even *attempted* to play Seven Nation Army (White Stripes) down the phone to me. Lmao.
Anyway I have work to do.
Oo this morning was good @ St C's. Our group is doing Drama and its Peter (Quest leader) reading, Matt H is Jesus, Chris (K) and Ian and me are all people. Matt gives us lights, but we have to bow down to him. Bum. Hehe.
Anyway..work..yes
Goodbye
Anni
xxxxxxxxxxxxxxxxx