Because............. KANE AND I ARE ENGAGED!!!!!!!!!!!!!!!!!!!!!!!!!!!!!!!!!!!!!!!!!!!!!!!!!!!!!!!!
................
...................
.......................
...........................
...............................
...................................
So, as most of you know, Kane and I have been together for nearly a year and a half. I have been ready to marry him for quite a while now, which is a big thing for me to say because before I met Kane, I didn't really see myself being married to anyone. I didn't think he was ready by a long shot. I kept thinking, it will be at least until we have lived together for a while before he'll propose. But still, I secretly wished (and just found out that my BFF Tina had wished the same) that he would propose before I had to go back to MI. And last night, I kept thinking to myself, 'How cool it would be if he would propose tonight...' Little did I know I would end up having that wish come true!
It all started with a little mischievous conspiracy. A few days ago, Kane had phoned his mom and told her that he wanted to propose to me but had a problem - he wanted to surprise me with a ring but didn't know my ring size. (Not that it mattered in the end because the jeweler's didn't even carry my ring size because my hands are so damn tiny...) So the following day when we were all sat in the living room, his mom had this gold ring and she said it was odd that it would fit on her finger on one hand, but not the other and then suggested that I try it on my fingers on both of my hands. I thought that was a bit weird but I tried the ring on anyway. Then later that night (or was it the next night - one of the two lol), Kane's mom suddenly asked Kane to help her with something on her computer. So, naturally I thought it was a technical problem and of course Kane has a degree in computer science so he would be the guy to help lol. But actually, they were both looking online at engagement rings! Sneaky huh? And then, she told Kane that she needed to go downtown to get Ken's (Kane's dad) present and said she needed him on his own to help her pick it out, and I thought that was weird but didn't think anything suspicious. I needed to go downtown as well, and that made Kane and Linda nervous I'm sure... especially when Ken said he didn't want to go downtown but would just drop us three off. Kane and I went out to the car and Linda called Ken back into the house - I figured it was to help her with something. But as I would later find out, she had told him that her and Kane were going downtown to get my Christmas present and that he needed to go downtown to help keep me occupied. Meanwhile like I mentioned, I thought they were going to get something for Ken. Ken and I ran into Iain (Kane's brother) and apparently Kane and Linda saw us and they quickly ran out of sight lol. Apparently Kane had went to more than one shop to decide on one he liked, and he ended up going with his first choice. His mom mentioned that it was expensive, and Kane said "She's worth it." (Awww! *blush*!!) So anyway, over coffee (the best coffee everrr - might I add!), Ken and I were talking and we mentioned to each other how Kane and Linda were shopping for the opposite person even though we were both supposed to keep it a secret, LOL. Ken said, "I bet they are taking the presents to the car." But after we all met back up and when we got back to the car, he couldn't see any presents (except for a bag that Linda said to keep his nose out of lol), but he didn't say anything about it at the time which was probably a good thing. Then we came back to the house, and I was feeling weird because everyone was dressed up and I was in jeans. So Linda suggested looking at some of her clothes, and it took a while to decide what I should wear. I ended up wearing my own dress, the one she had bought for me last time I was in England along with my dress shoes that we had gotten at the same time as the dress - with her sparkly cardigan and pantyhose. Therefore I went from looking the most casual to the most fancy dressed, haha. Soon we were off on our way to Melanie and Jim's because we were all going out to a nice, authentic Italian restaurant after we were going to pick them up from their house. When we all met up there, Melanie wondered why we were all dressed up. (Obviously I found out later that night the reason, even though at this time I thought it was just because we were going to a fancy restaurant!) Well throughout our meal there, I noticed that Kane's mom kept beaming at me. I didn't think anything of it though because she does tend to smile at me a lot. After a really nice lunch, we went to the shopping center in the city where Melanie and Jim live so that Linda could explore there to see what it was like. I felt silly but classy because I was so overdressed. Luckily Kane, Ken and Linda were dressed up too. Kane and I got looks from a lot of people, lol. Anyway, afterwards we went to Melanie and Jim's. Melanie gave me a going-back-home gift of chocolate-covered popcorn (thanks again Melanie!!!) and then we all went upstairs and watched tv and talked. Well it was decided earlier on that Kane and I would go out to dinner with just the two of us. And Melanie suggested that I could wear one of her other coats because I was already borrowing one of her coats but it wasn't dress-fancy so she brought out some of her fancier ones and we decided on a long cream colored dresscoat. Kane and Linda said it looked really nice on me, and I had never felt fancier when I was wearing it. (I so need to get my own dresscoat!!!) Anyway, so when it came to the time for us to go, Melanie drove us to the train station and Kane and I went to Oxford, to Jamie Oliver's Italian Restaurant. (He is known as the Naked Chef, I have no idea if he is famous in the US as I am not into cooking lol - but he is big here - like Gordon Ramsay.) There was a half an hour wait but we waited at the bar and not outside or in the doorway so that wasn't so bad. Kane ordered me a Bacardi and (diet) Coke and he ordered orange juice. (I wanted Pimm's or champagne but they didn't have Pimm's and only served champagne by the bottle and I didn't want a bottle.) We were then seated at a somewhat secluded area. Candlelight and a nice, classy environment. Unfortunately because it was busy and a Sunday night, they were out of some of the things Kane and I wanted to order, but we contentedly made due anyway. Kane ordered SAUSAGE PAPPARDELLE and PROSCIUTTO, PEAR, and PECURINO SALAD. I ordered TURBO! PENNE ARRABIATA. I wasn't terribly hungry because of our meal from earlier. For dessert, Kane ordered PANA COTTA and I ordered CHOCOLATE ICE CREAM with SMASHED HONEYCOMB. (Best ice cream ever, too.) Everything was delicious and we couldn't believe that we got gourmet food for about only 30 pounds. And just after dessert... Kane grabbed my hands and said, "I just want to say that the last couple of months have been really wonderful, and I know that I want to spend the rest of my life with you....." Then he got up and I was like [insert shocked jaw drop here and sputtering shocked speak here]
HOLY SHIT! OMG!!!!!!!!!!!!
and he got on one knee with the box and as he opened the boxand revealed the beautiful ring, he proceeded to say, "So will you marry me?" And I happily said yes. He didn't motion to put the ring on me, so I just grabbed it and put it on myself. (He later said that his mind went blank at that moment lol.) It was slightly too big but I didn't care cos I knew it would be resized. Well I got very hot at that moment. Loads of questions inquiring the engagement process poured out of me and Kane filled me in on the details of how he went about it, which I've mentioned to you. Kane phoned his dad to say we were ready to be picked up. Ken said they were playing a game at Melanie and Jim's and asked if we could make the train back. He said we would have to hurry. Well because I was hot and overloaded with excitement, as we hurried along, I suddenly got the urge to be sick. So I stopped and, well you can guess. Not cool...especially because it was out on a public sidewalk!!! But I was so thankful that I didn't mess up Mel's coat! I was sick a few more times, and then I was fine. Kane called his dad again and said that we wouldn't be able to make the train because I got sick, so they had to end their game and say their goodbyes to Melanie and Jim and come get us. Kane and I excitedly talked about the engagement more and I could not get over the shock. I asked Kane if he was nervous. He said he was a bit. I guess when I went to the bathroom, before dessert, that was when he was going over what he would say to me because he hadn't previously thought of what to say. I think Kane and his mom did a great job holding a great secret like that and being so sneaky, lol. Anyway, all this time it was still only his mom that knew, but at this time I thought that Ken also knew. So we were driving home, and I thought it was strange that no one was saying anything to us about it. Finally Kane piped up and asked if anything was going to be said to us. Kane's mom said she was waiting to be told that it had happened before mentioning anything, and Ken was confused. And obviously that is when I knew he didn't know anything after all. So Ken was wondering what the heck they were on about and asked if it was anything he needed to pull over the car for, such as me being pregnant. They said no, and then it came out that Kane and I were engaged. Boy was Ken surprised lol. But both of his parents said congrats to us a few times and his mom looked at Ken and said "We're going to have another daughter, Ken!" and she wanted to see the ring in the street lights a few times. Then Linda suggested to call Melanie and tell her so he did and she seemed very happy for us, and asked some questions about it. I told her what words were said because Kane couldn't think lol. She asked if I cried. I said no. (Hell, I was too shocked to cry! lol.) Then asked about the ring. I told her it was platinum and with a diamond. (I am bad at describing things!!) She expressed her happiness and we pretty much said our goodbyes. Ken wondered why he hadn't been let in on it like Linda had been, and Kane said that Ken would've probably ruined it by blurting it out beforehand. Which was proven right because of what Ken and I had told each other that afternoon, lmao. Then we got home and Linda wanted to look at it some more (hehe) and said it looked really nice on me, that it suited my finger (despite the size). We took some pictures and then settled down to watch X-Factor. Afterwards, Kane and I started going up to bed and Ken said "Goodnight lovebirds!" I don't think I need to say what happened after that, haha.
So there you have it, the engagement story. :) Today, we are having people over so that they can say goodbye (for now) to me. Only Mel and Jim know that we are engaged out of those who are coming so far, so we will be announcing it to the others at some point. I am hoping that they will be just as happy. I am pretty sure they will be though, as they all seem to like me. :D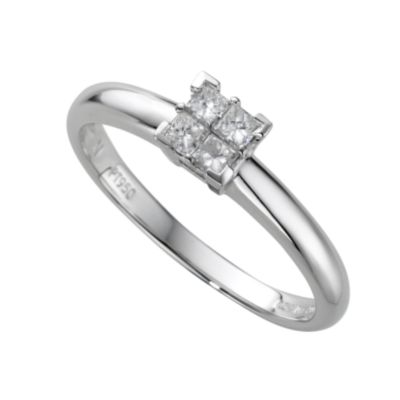 MY RING! :P ..... Platinum finish (I hate gold and white gold seems to irritate my skin, boo!), princess cut, fifth carat, 4 diamonds! I LOVEEEEE IT.



As Tori said I have the 'engagement glow', lol. Ignore the bad smile I had on though! :P

YUMMY!