I'm so used to old school opendiary this is all kinda freakish to me. anyways today....
what am i doing today....
oh going to walmart sometime to get some headphones to plug into the computer so i can listen to music without disturbing everyone here at home....then going to brice's more than likly dropping him off at Sonic, aka hell aka work....
i cant wait until next week when i finally start working. MONEY.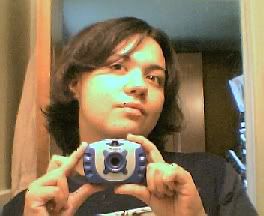 This is me. A pretty recent one i guess.
anyways CIAO....