STATS:Tic-Toc: 2:37
:Stylin': Black Tinkerbell T-Shirt-Turned-Tank, tan PJs and white socks
:Hair Day Status: Bad, only because I haven't done anything with it since I got out of bed, messy ponytail
:Jammin': Nothing, my laptop currently hates me
:Chit-Chat: No one, I'm not loved enough, lol
:Mood Ring: Blah, fuck you, I don't want to go to work, that sort of thing
:ETC: It's snowing! And after 11 tonight, I'm free for 3 whole days!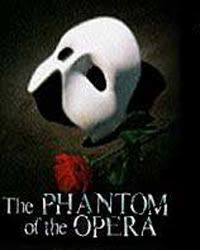 Intro
My real name isn't just "J" but I don't want my real identity known for personal reasons, so online I'm just "J" I'm a 21 year-old dreamer who just lives in her own little world of dance and music, trying to get away from life's problems. Yes, due to the balls life threw at my head, my brain and thinking is fucked up, but I survive how I can. I use to have a TOD until the site shut down (I really wish it didn't, but whatever)... At the time I started this diary (12/5/07) I am nearing my 1 year with my husband, who is very loving and understanding.

And for some reason I can't always bring myself to tell him I'm sinking and sinking fast back into this... Addiction? Disease? Whatever you want to call it. I just can't forget how I was around my freshmen year when I was 94 lbs, none of my family questioned me, just some friends who noticed my eating habits, or lack of and made me eat. I guess it was a quick fix for awhile until I saw the pictures from my honeymoon this past Oct. (late honeymoon, but one all the same) and thought "Am I really that FAT??"

So I'm looking for support from others like me. I'm not proud of how I am, and I don't want to inspire others unless I inspire them to beginning their theater journey, not Anorexia. Or depression. Or any bad shit that is happening of feels like it happening to me....

~*J*~