Well my questions entry was a lot less entertaining than I thought. But I'll answer the two questions I got anyway. =o)
If I could change anything? Most people often say nothing, and I used to be one of those people, but today, right now, I'm pretty sure I would make it so that I don't have PPD, and never did.
What would I do if I wasn't a mom? That's a really hard question for me to answer. I spent a lot of time thinking about it and I really don't have an answer, at least not a good one. I can not imagine life without my kids, and even before I had them, all I wanted to be was a mom. I never wanted to go to school, so I can't really say. If there were no limitations I probably would have eventually gone to school for makeup and been a makeup designer. I love makeup.
And then I was asked for pictures, which I will post but first I want to say some things. First off, Salem's birthday party is today. Her actual birthday isn't until Friday but she is pretty excited. Justin and Destiny got in last night, and she has no idea that they will be here. And for the first time in over 2 years, Salem slept somewhere other than here with us. She spent the night with my dad and his girlfriend last night. I have way too many pictures on my phone to prove that she is getting spoiled.
Yesterday was such a hard day, but I have to say God is so good! I woke up restless in the morning to check Ian's temperature because we had been fighting a fever with no other symptoms since Wednesday night. I checked and he was hovering right at 103.1. I called his doctors office and explained that he wasn't showing any symptoms but I couldn't get the fever to stay away. So we made an appointment for that morning and I got up and started getting ready. He woke up and was just inconsolable so I ended up taking a bath with him. I noticed him straining to pee while he was sleeping, and when I took off his diaper I smelled the culprit. He was so lethargic and was falling asleep in the bathtub. He threw up while we were in there and while Scott was helping me drain and clean the tub out so we could continue our bath he was shivering away underneath his towel. Back in the water I had him sitting on my leg and had created sort of a pool when he peed again, cried while doing so and his urine was so very dark. I was positive it was another UTI. I got to the doctors office and no sooner did we walk in the door, he vomitted again, and just continued to do so until we reached a total of 11 times. Both of our clothes were saturated. I called Scott to bring us a change of clothes and he got there just in time to find out we were being sent to the ER. She was sure that it was also another UTI, but a really bad one that she wanted treated right away.
I called my dad to come help us with Salem, and off we went. Scott and I were battling tears the whole way there because he just looked terrible. His doctor called ahead of time and explained everything to the ER doctor so he knew what to expect when we got there. Again I had to be alone for his catheter to collect the urine sample and for them to draw blood and put in his IV because they said there was just enough room for one parent. The doctor came over and talked to me and basically told me that all signs were pointing to a major infection, but he didn't see him needing surgery and that he would be admitted to start receiving IV antibiotics. He explained the vomitting as a sign of the UTI and the fact that his bladder was so full or urine when they drained it that it was probably very hard for him to pee. But when the test results got back, there was no infection! And his ears and throat were clear so he ordered a chest x-ray just to make sure they weren't missing anything, and that was clear too. He sent us home with a prescription for antibiotics but only wanted us to fill it if he didn't get better over the next few days. I am happy to report that he hasn't had a fever since 2 o'clock yesterday afternoon! All signs were pointing to a third UTI for my little man, and with tons of people praying, I believe God healed it almost instantly.
And now for some pictures. =o)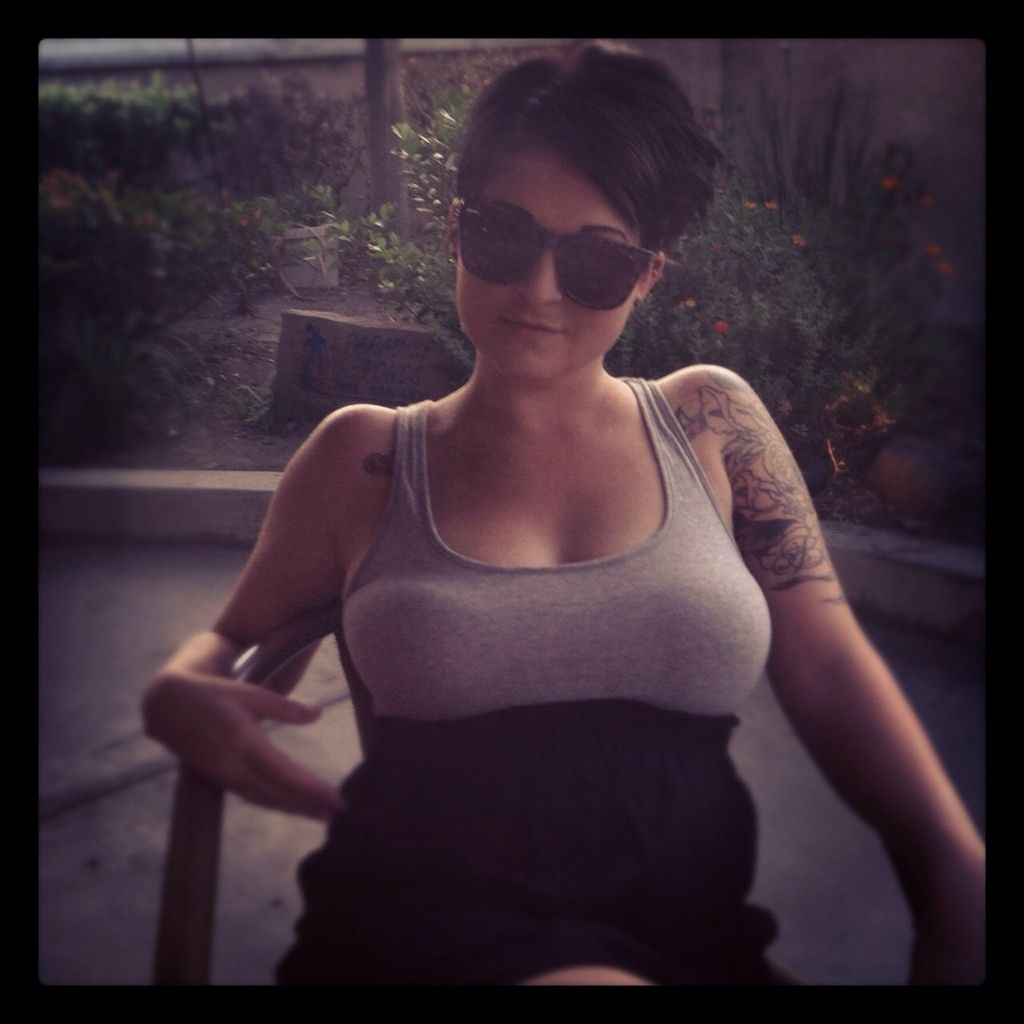 We were out to eat and Scott said I looked hot so he took this picture of me. It made me feel pretty special.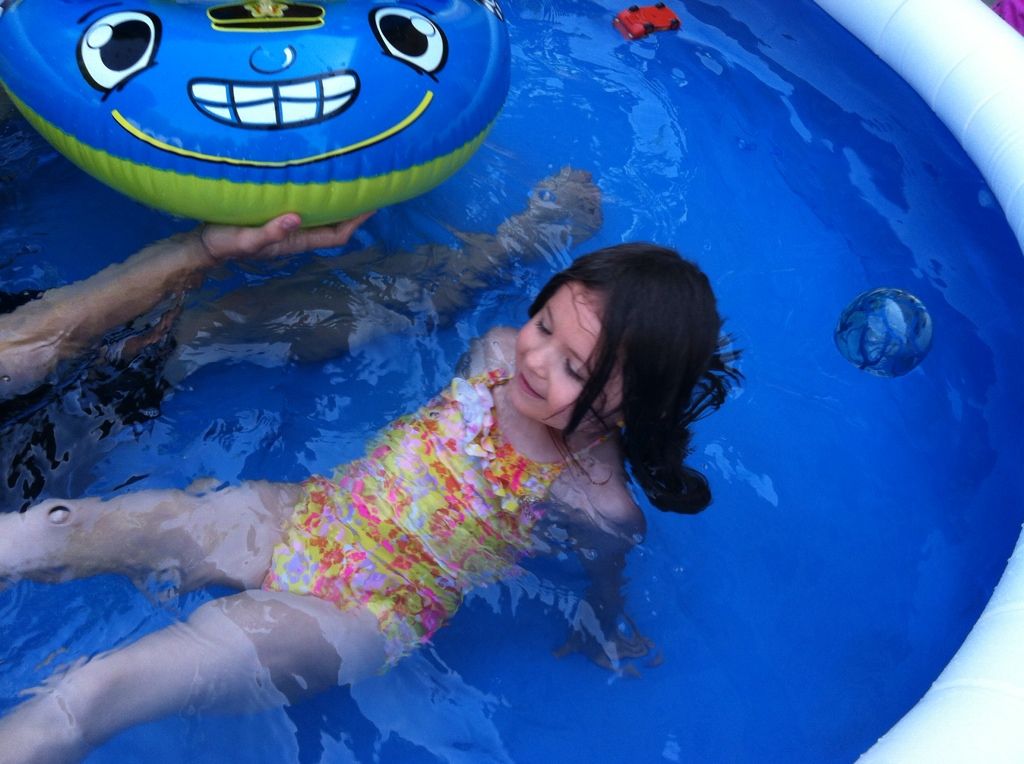 The kids playing in our blow up pool last week.
Last week we went to the Santa Monica pier for some fun in the sun.
Salem loves watching the surfers.
Learning with daddy.
Riding the famous carousel.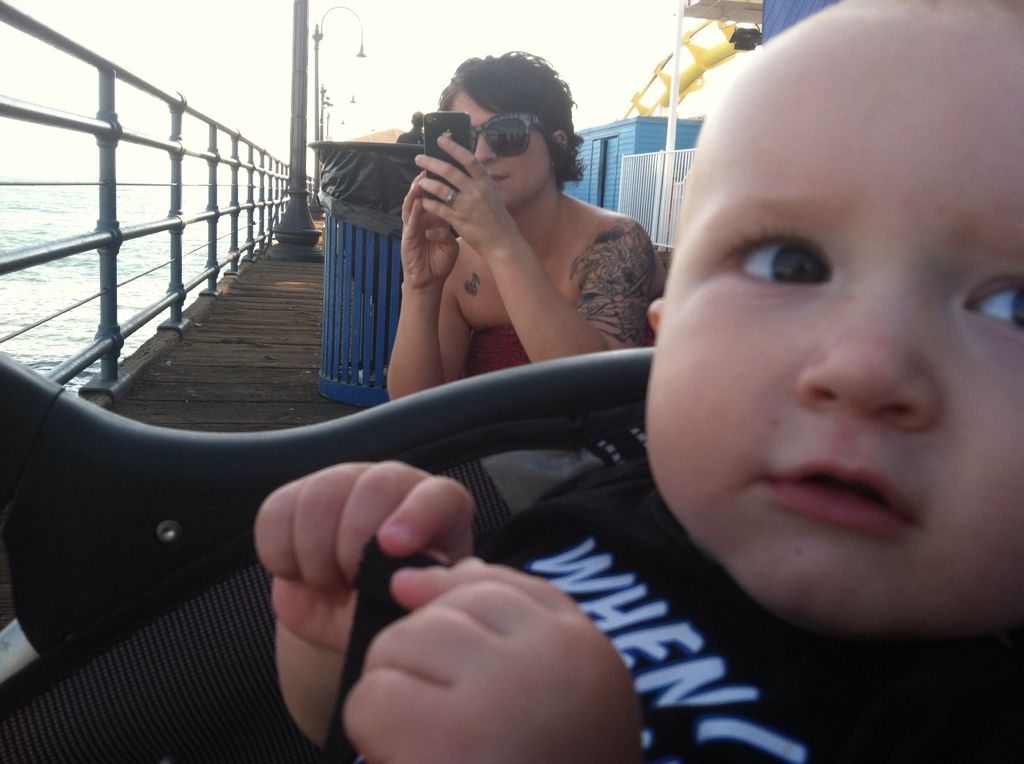 Taking pictures of us taking pictures.
Last Tuesday we went to Sea World and as you'll see, Ian loved looking in the aquariums. It was such a different experience from when we went last March with him. Now I can't wait to go back and get good use out of our extended tickets.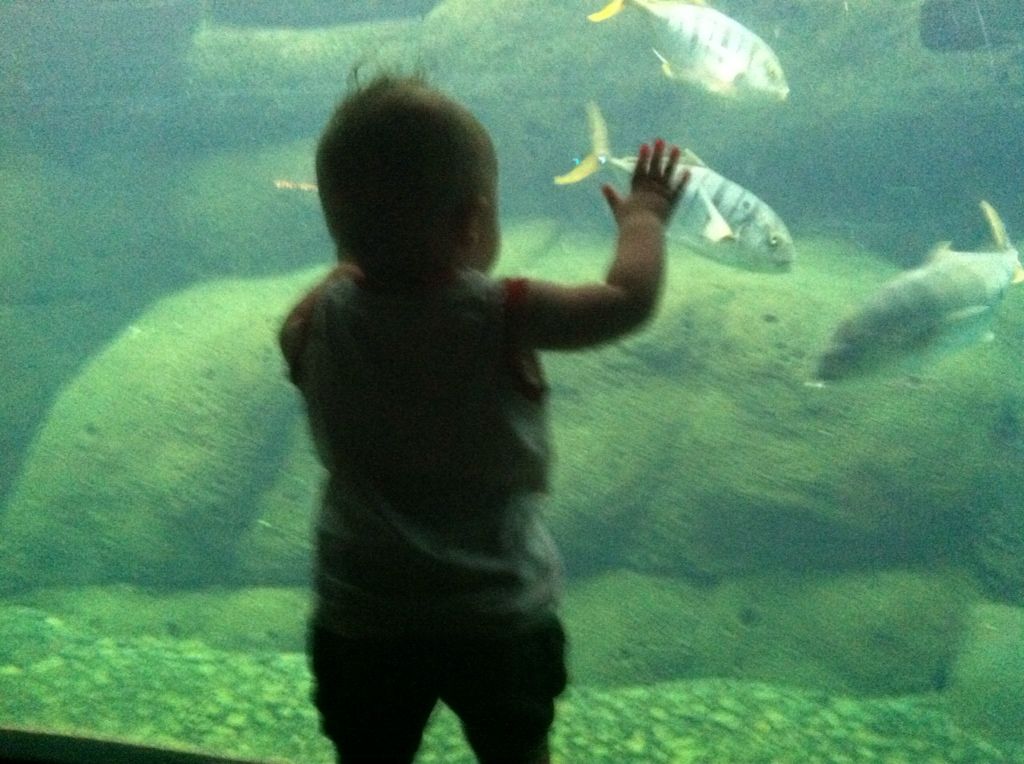 Ian got to play in a baby safe playground and I thought that was cool!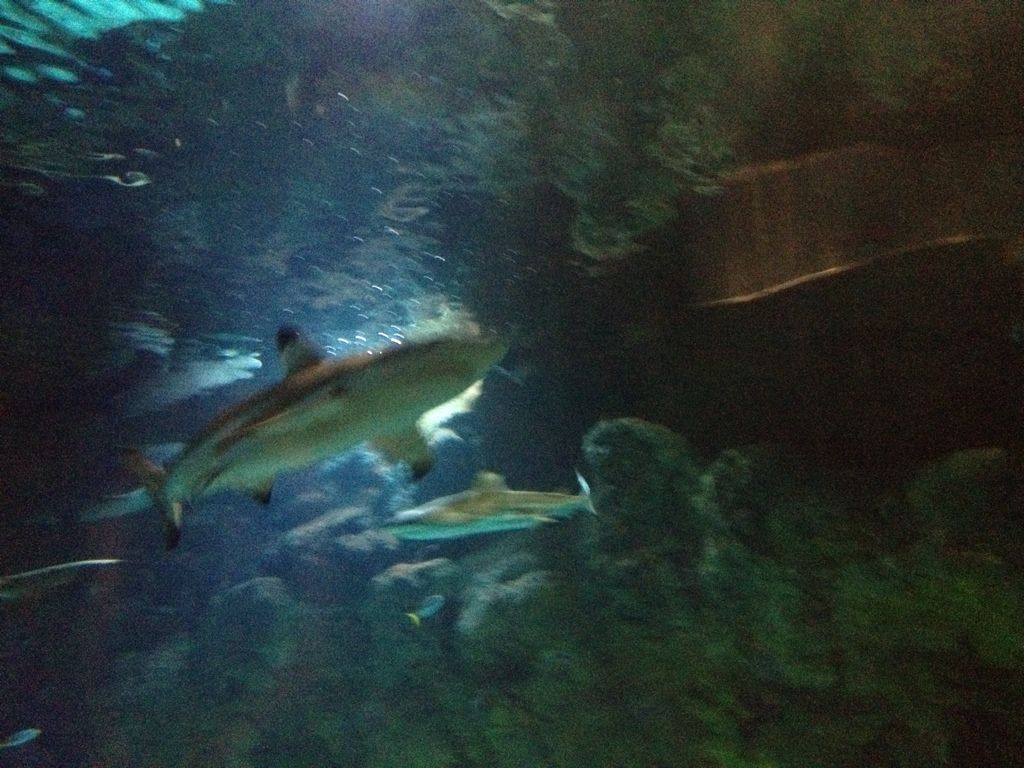 Sharks.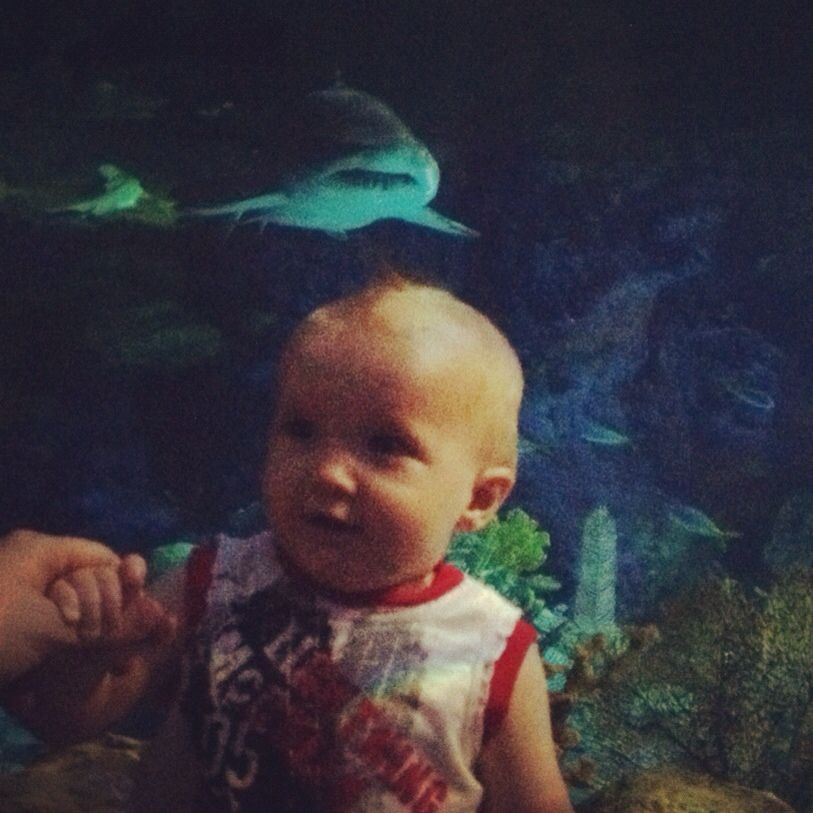 And this shark wanted to eat my son.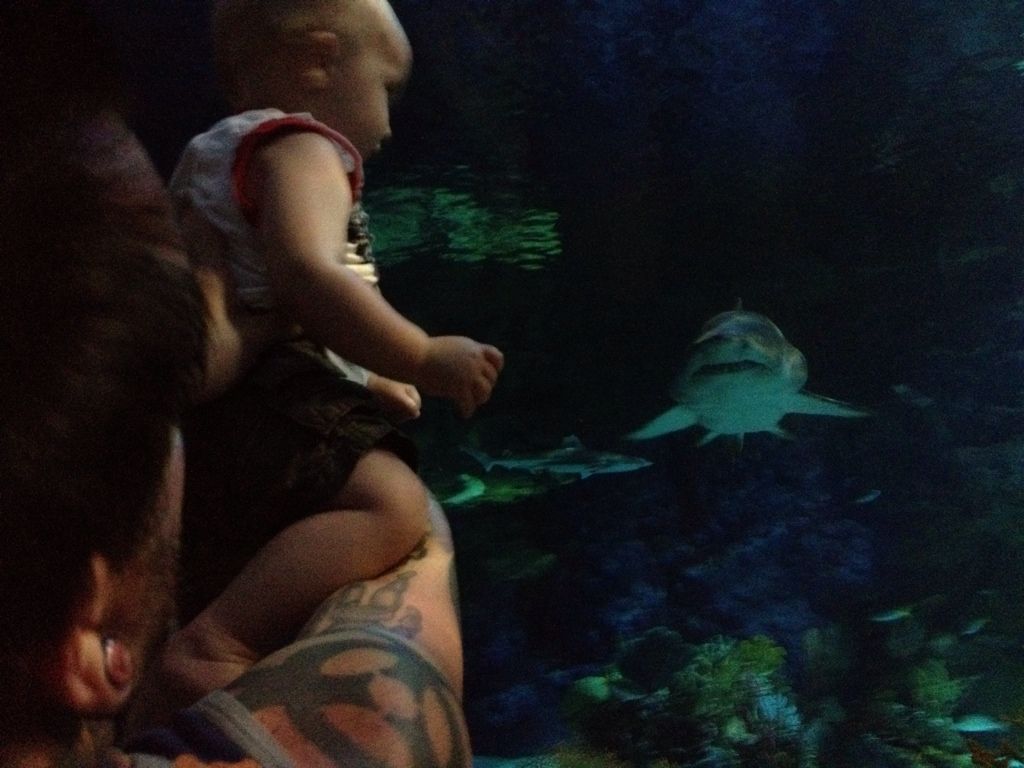 He just kept coming at him and opening his mouth a little wider. I have like 8 other pictures but they are a little redundant.
We usually never get to see the Polar Bears but we got there just as they were waking up for dinner time so that was pretty exciting.
I had to help Ian get through the Polar Bear cave.
Salem freezing in the antarctic.
First time holding a star fish. As hard as they are, they bend around your fingers and it feels so cool!
My little penguins.
You can't tell, but me and Salem are on that boat. It was the only ride we went on that day.
This turtle is real and very much alive, just sleeping. Salem was pretending to sleep just like it, and all Ian wanted to do was wake him up!
I think this is our favorite exhibit right now.
And now for the sickness. I'm not sure if he was even looking at anything but this is pretty much how he looked for 12 hours.
The stupid IV.
And this is how they do a chest x-ray on a baby. He hated it but it looked like they put in some kind of portal to outer space.
OK, now I have to get ready for the party!