So I'm like a big fan of the Vampire academy series by Richelle Mead.
I already have all the characters picked out for the series too... I hope someone who is working on production and casting sees this because I WILL NOT WATCH THE MOVIES IF THEY CAST BEN BARNES AS DIMITRI BELIKOVA!!!!!!
Rose Hathaway------
Adelaide Kane or Ashley Green or Samantha Boscarino
LIssa Dragomir----
Imogen Poots or Caroline Sunshine or Dakota Fanning
Guardian Dimitri Belikov---
Taylor Kitsch or Jamie Belle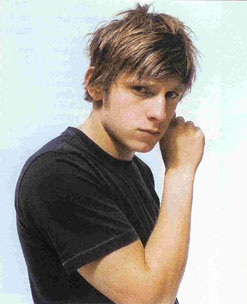 Adrian Ivashkov---
Zac Efron
Mason Ashford---
Hutch Dano
Eddie Castielle---
David Henrie
Christian Ozera---?
Mia Rinaldi----
Chloe Moretz
Natalie Dashkov----
Danielle Campbelle
Guardian Janine Hathaway--
Alyssa Milano
Abe Muzar---
Clive Owens
Avery Lazar-----
Skyler Samuels
Victor Dashkov-
Christian Bale