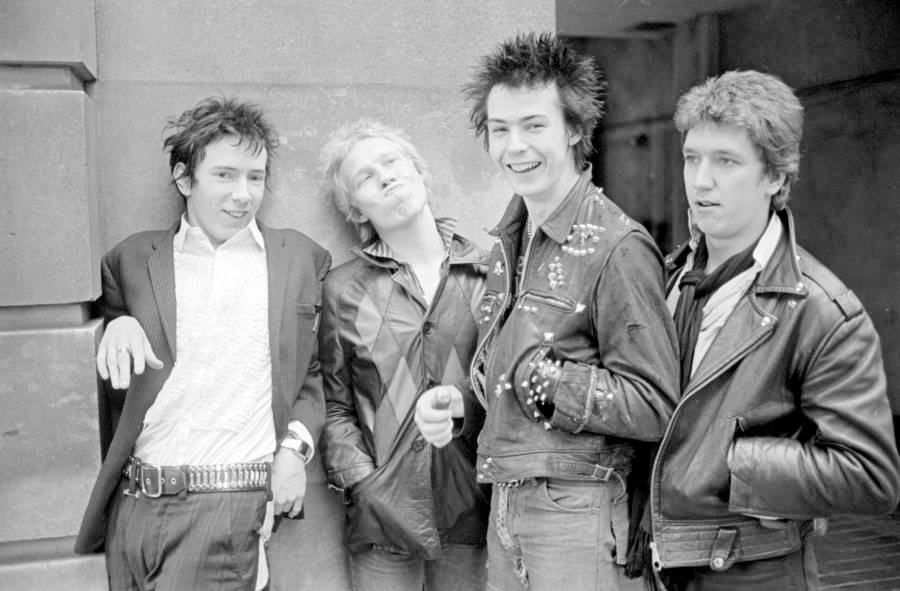 First off, the house… yes, I'm bragging.. bc I've never really built a home in TS3.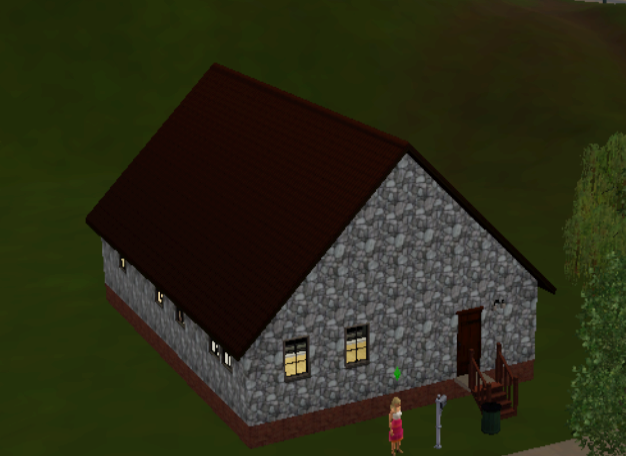 The exterior..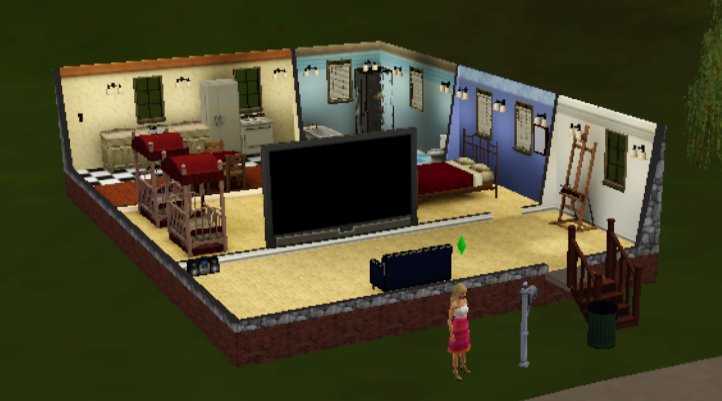 The interior.. with the biggest telly I've seen in ages… wish I had that LOL!!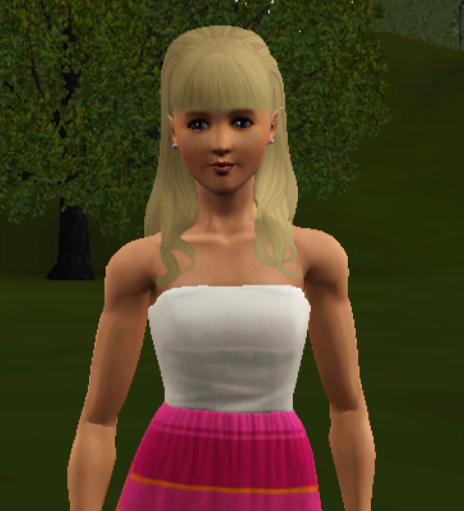 This is Carly Lawler but I call her Anna bc she reminds me of my friend Anna Sokolovskaya.

Her stats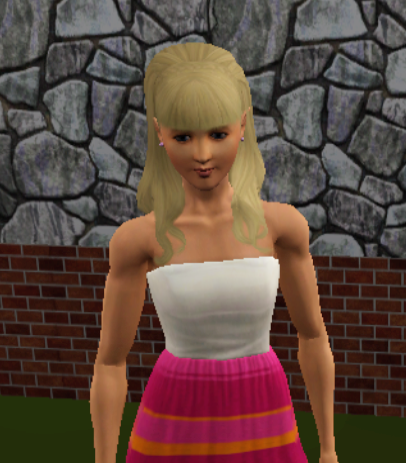 Here she is in front of the completed house.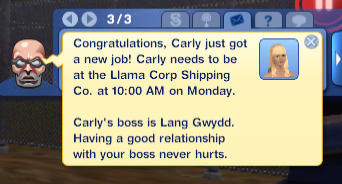 Lang Gwydd? Languid? Isn't Gwydd a Welsh name/thing???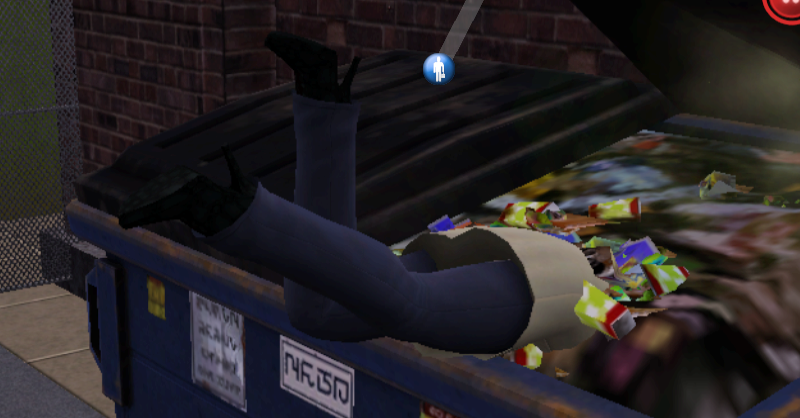 She went dumpster diving after her interview bc, you know? Dumpsters!!! LOL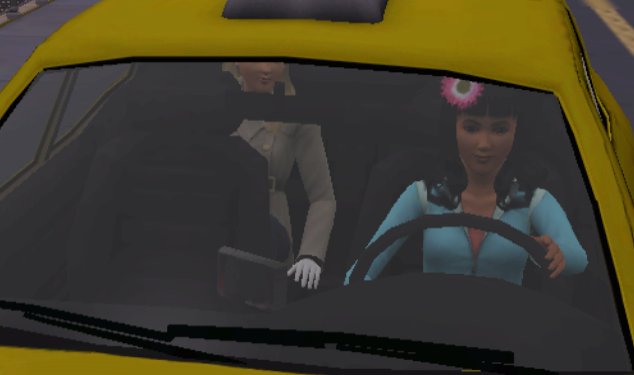 Taxi driver: I'm wearing this oversized flower in my hair bc you stink to high heaven.
Carly/Anna: *crickets*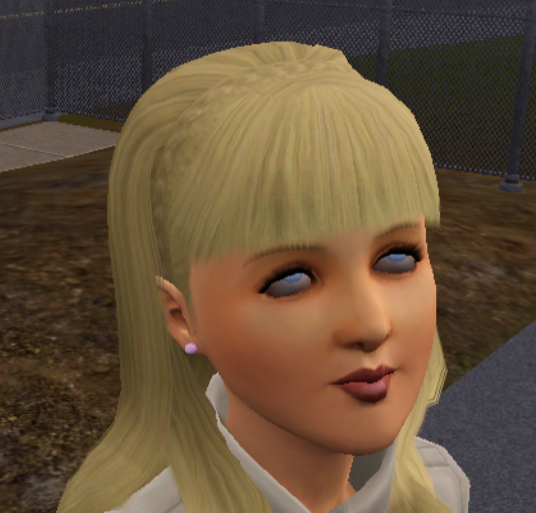 Some one is enjoying being evil too much..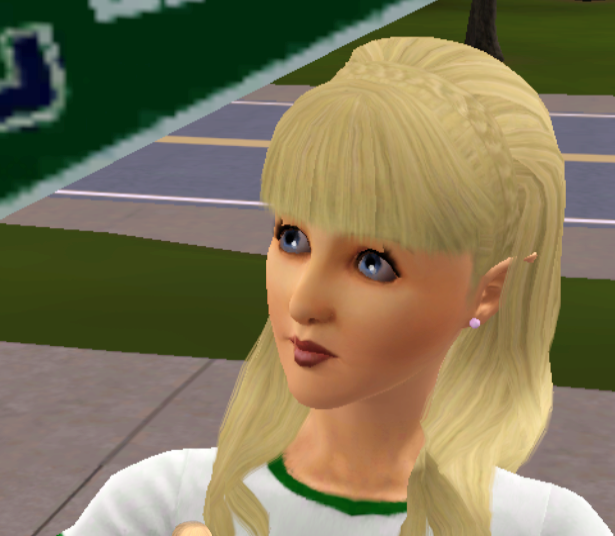 Sorry for the bad pic, um, guess who's going to uni?
I got her settled into a sorority (which in TS3 is ridiculously easy as opposed to TS2 and TS4)
More later…
And I have a large-ish Skull update.. that's coming up next!
Sammy