This weekend I went to Portsmouth, New Hampshire with some girl friends. We had such a nice and relaxing time. We ended up getting on the road really late on Saturday. One of my friends who just had her second baby (and has her hands full) forgot her license at home. She had to turn around and drive back 45 minutes to get her license and then make the trip back to our meeting place. Once we headed on the road we hit traffic and the trip as a whole took us twice as long to get there. Without any traffic the trip should have taken 1:45 to 2 hours total.
We went out to dinner at a yummy Caribbean themed restaurant named Blue Mermaid. It was so good and I had a beverage that had elderflower in it. Very yummy and tasty! We walked around and explored town a little bit and headed back to the hotel for an early night. We (the non-pregnant women) grabbed a glass of wine and sat outside on their patio and chatted. Sunday morning we went out for breakfast, walked and shopped a little and then headed home. Driving home, we hit some traffic, but not as much as the day before. Once back Sy picked me up and we headed to the Clinton Reservoir/Damn for a hike. It was nice and sunny and it felt nice to burn some of the weekend's drinks and food off. As we were walking back to the car I went into my pocket to grab my phone and I accidently dropped it on the concrete pavement. The screen shattered. I am trying to ignore the screen (because my phone works just fine) but I think it is annoying me to the point where I need to go exchange it for another phone…we'll see.
From there we drove to my aunt's house for a visit. She just flew in from Greece late on Friday so this was the first chance I had to see her.
Here's a picture of us at the dinner and walking around town. One of my friends is due in a month and the other is due in November. We went into a store and I picked them all out a piece of jewelry that fits their personality. I'm planning on sending them with my thank you cards.
Here is me and my friend Shannon, she is due in November
This is Erica and Kara. Kara is due at the end of this month!!
How cute are they!
Sy and I at the Clinton Resevoir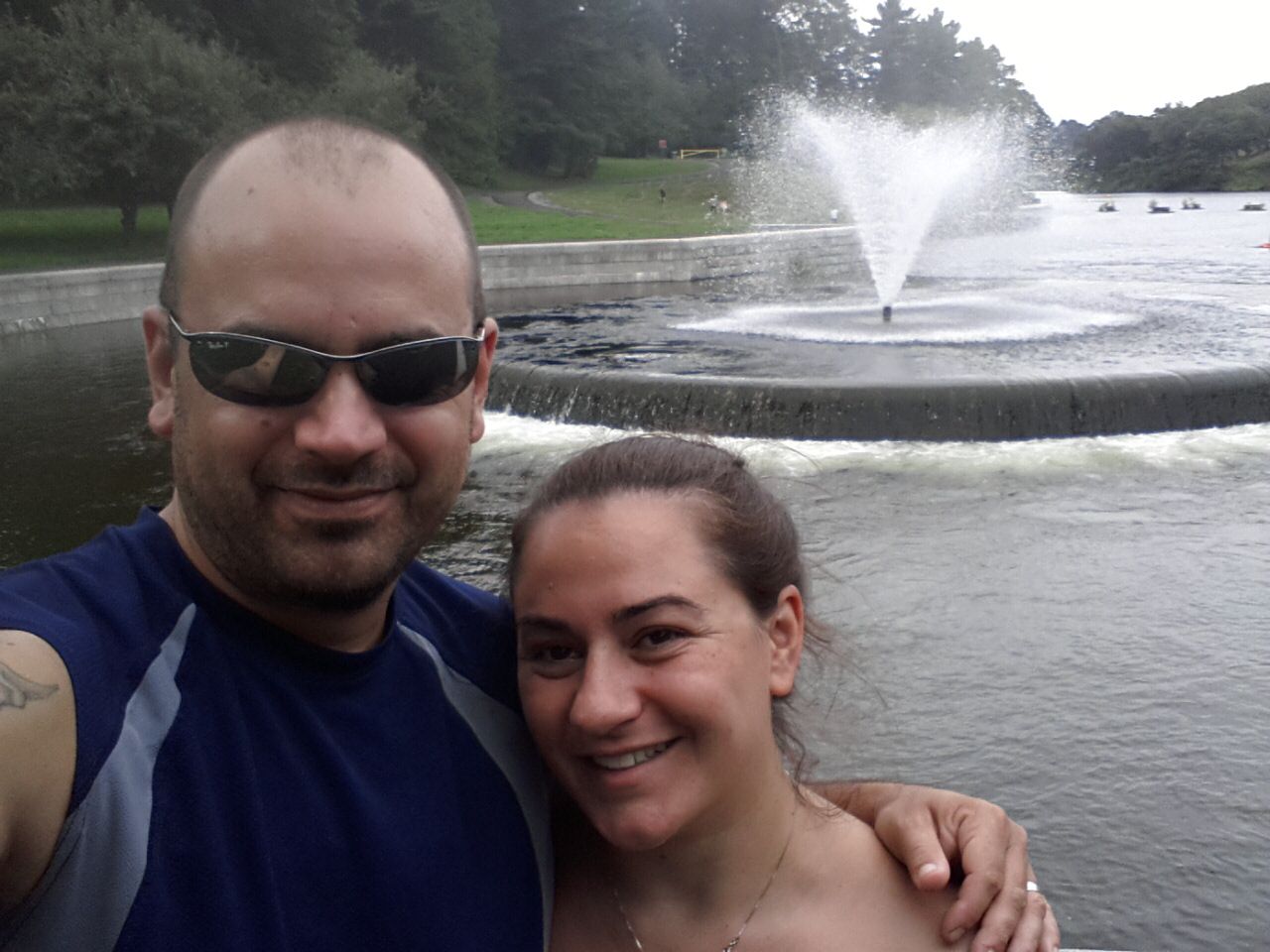 It is my daddy's birthday today so I'm wearing my special necklace that reminds me of him. Also, tomorrow my mom comes home from Greece so Sy and I will pick her up and Saturday is my godchild's birthday party. I need to focus and get as much done as I can between today and tomorrow so this weekend can be stress-free from work. Hope to be back soon!