A.M. Temp: 59F DP 58
Wind: Calm
Sky: Mostly cloudy, fog
This sunflower is about as close to perfection as a sunflower can be. If I were someone who entered things in the fair, I'd enter this one.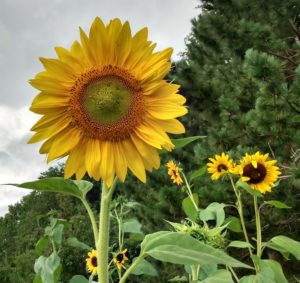 More zinnias. I cut pink and yellow for this week's bouquet.
Going in to the office tomorrow cuz I have a dentist appointment and the dentist is close to the office. I haven't seen the dentist since the pandemic started so I am actually looking forward to going!