California expanded its mask mandate. Here are the new guidelines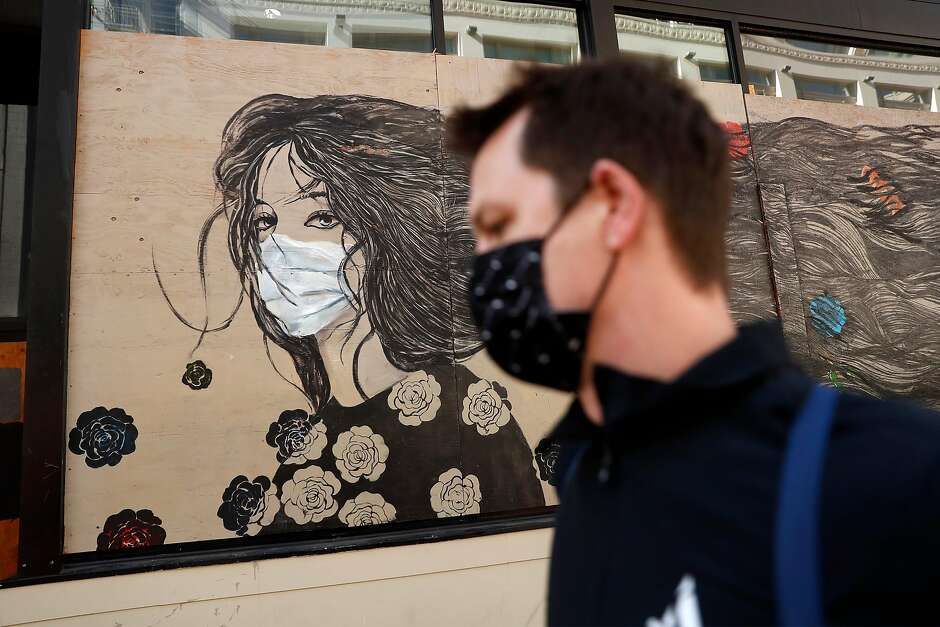 California health officials issued a new and expanded mask mandate this week in light of an alarming surge of corona virus cases statewide.
The state's new mandate, updated from June, requires everyone in the state to don a face covering at all times when they're outside the home, with a few exceptions, including: if they are in a car alone or with members of their household; if they are working in an office or room alone; if they are actively eating or drinking (maintaining a 6 foot distance from others); if they are outdoors 6 feet apart from others; or if they are obtaining a service involving the nose or face.
The expanded mask order, though in line with what most Bay Area counties have already required, will now extend to everyone in the state.
The new mandate also includes some exemptions, for those younger than 2 years old, who are hearing-impaired, or who have a physical or mental condition that prevents them from safely wearing a face covering.
The announcement came as the state pulled an "emergency brake" on its reopening strategy in order to de-escalate the spread of the corona virus, as it anticipates even more spikes from holiday and travel-related transmission.
California's daily average for new corona virus cases has doubled in the last 10 days to nearly 8,200, The Chronicle reported, and the proportion of people tested who have the virus — the positivity rate — has risen to 4.6%, up from 3.7% last week, with social gatherings the main driver.
"This is simply the fastest increase California has seen since the beginning of this pandemic," Gov. Gavin Newsom said at a news conference Monday. "We are now moving backwards, not forwards."
At least they're taking this latest outbreak seriously here.  When I got in the car with Granddaughter yesterday, she had her mask on so I put mine on too.  After all, we don't live in the same household.  California has always had more stringent mandates than most other states, so it's scary to see the number of cases rise so quickly and sharply.
Stay safe: wear a mask & wash your damn hands!