Day 254/Day 116 Troubleshooting
The rain's over and the skies are blue again.  Nice little breeze blowing leaves to the ground.  My backyard is carpeted with yellow and orange leaves — mostly yellow from the two silver maples.  The front yard and walkway are littered with dusty red Chinese tallow tree leaves.  Yep, it's definitely fall!
Today's the first day I've felt able to get up & get anything done.  And then I spent all morning on the computer — wading through emails & their associated articles.  I've got to start unsubscribing from some of these sites — the election's over and the fallout reads the same no matter what site you're on.  And it's early days yet — the real uproar hasn't begun yet.  Fingers crossed we can get through Thanksgiving before he starts pawing the earth …
My leg wasn't too bad this morning — it eased off with just one vicodin, for which I'm grateful.  But as I was gathering up clothes for the wash, I said to myself: "Self, you need to at least try to turn this mattress.  Maybe you can do it, & if you can't you can always get some help."  So I tried, & it was easy-peasy!  I'm really hoping that sleeping on the undented side of the mattress will stop this bedamned leg thing so I can get back to walking every day, and started catching up (once again) with the house and yard.  Got the mattress turned & then got a load of dishes in the dishwasher.  I'd let them go for several days, just not feeling up to standing at the sink, so it was a relief to get them done today.  I'll try & get a load of hand dishes done too.
3:00🕒 and already the shadows are starting to lengthen.  It won't be dark for another two hours, but it's so evident that the planet is on a hefty slant from the sun.
I've got everything ready for Thanksgiving, except I need a can of cranberry sauce (although my neighbor says she's got one.  Back a couple of years ago, when we were going to the food bank regularly, one year we got a can or two of cranberry sauce every week — had it coming out our ears.  Somehow I managed to get rid of all mine, but she thinks she still has one or two.)  Still need orange juice, apple cider, & star anise if I'm going to brine the turkey breast with the recipe my friend in Knoxville sent me.  He's a great cook, so I'd like to try it, but it needs to marinate for four days, so I'd better get busy & get that stuff if I'm going to.
Poor Peerie Penny's got a cold.  Her little eyes are just streaming, and every once in a while she lets loose with a volley of wet sneezes.  She sleeps most of the time too.  I looked feline colds up on line and the consensus seems to be that they resolve themselves in 4 – 7 days (just like us), so I'm waiting to see how she does.  She seemed a bit better this morning: came looking for food when I got up and her little eyes were clear.  Have been trying to keep Marty away from her so he doesn't catch it, and so far that seems to be working.
Bought a couple of gravy packets while I was at the store & am going to put it on the wet food they turn their little noses up at.  It's a shame to waste all that wet food, so hopefully this will make it palatable enough that they'll eat it.  Of course, they can't be too hungry or they'd eat it anyway.  Spoiled brats!
Breaking News!
Gov. Newsom announces curfew for California counties in purple tier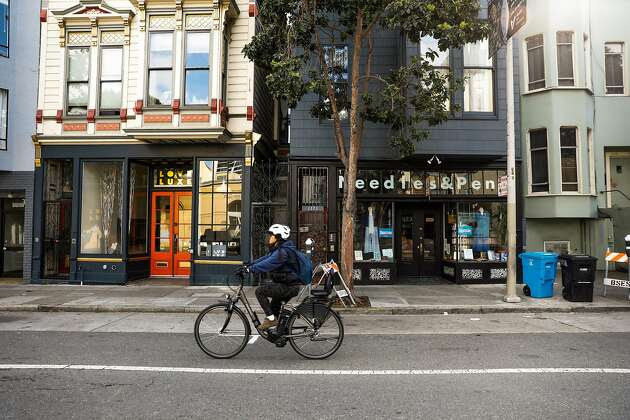 California Gov. Gavin Newsom on Thursday announced a stay-at-home order that will require non-essential work and gatherings to stop between 10 p.m. and 5 a.m. in counties with high rates of corona virus transmission.  The order is slated to take effect Saturday at 10 p.m. for one month. It will apply to counties in the purple tier of the state's reopening structure.  "The virus is spreading at a pace we haven't seen since the start of this pandemic and the next several days and weeks will be critical to stop the surge," Newsom said in a statement. "It is crucial that we act to decrease transmission and slow hospitalizations before the death count surges. We've done it before and we must do it again."
The announcement comes amid soaring case counts, rising hospitalizations and a looming holiday that has the nation on edge.  Statewide, California is seeing a record-high rate of new daily cases, averaging more than 10,000 cases per day over a seven-day period ending Wednesday.  And hospitalizations in California have nearly doubled, from about 2,300 one month ago to 4,500 as of Wednesday, according to state data.
While the Bay Area has fared better than most major U.S. metropolitan areas, the region is seeing some concerning spikes that recently prompted local health officials to strongly urge residents against traveling for the Thanksgiving holiday. On Thursday, officials with the Centers for Disease Control and Prevention joined in that plea, holding a rare press conference to announce new guidelines recommending against holiday travel.
The nine Bay Area counties averaged more than 1,000 new cases per day last week, an increase of 36% over the previous week. Before recording 1,342 cases last Monday, it had been 67 days since the Bay Area reached 1,000 in a single day. For the week that ended Nov. 1, the average was less than 540 new cases per day. The average number of new cases per day in November has been 885 compared to 480 in October, which is nearly an 85% increase.
"We're alarmed with the exponential increase in cases, hospitalizations and deaths," said CDC COVID-19 Incident Manager Henry Walke.
Due to the rise in #COVID19 cases, CA is issuing a limited Stay at Home Order.

Non-essential work and gatherings must stop from 10pm-5am in counties in the purple tier.  (And Sacramento Count is in the purple tier.)

This will take effect at 10pm on Saturday and remain for 1 month.
I'm so glad I live in a state that's paying attention, and trying to do everything in its power to control this damned pandemic.  A lot of businesses are worried that they won't survive this new shutdown, but at least the Gov. is putting survival of people above survival of businesses.  We all know the economy is going to be totally destroyed by this pandemic, whether or not shutdown measures are put in place or not.  It's a choice of the economy tanking because people stayed home & were unable to spend money or because people were allowed to be out and about so that they got sick and died (and therefore couldn't spend money.)  I'm grateful our governor chose the former.