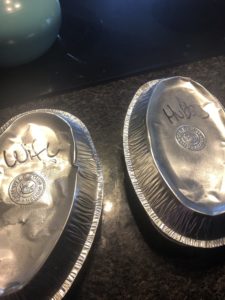 Today was a full day of play! We swam most of the day… cool little bug by the pool.
All week I have been gathering things for our trip. I packed my bag and now it is dance mons!
We had chipotle for supper.. quick and easy and no mess! I thought it was funny how they wrote on the tins! Usually they just put c for chicken and c/s for chicken and steak.
tomorrow morning we leave for the mountains