My friend Er-bear loves Lionel Richie…
I love this song very much… it reminds me of Er-bear. I like him in the Commodores. 🙂 
Today is going to be much like yesterday…. just snoozing, eating, and just futzing about the net… I still need to clean my room. so, might do that later… I hate procrastinating but… actually, no buts. I will clean that room. I just don't know when bc I have practically no energy.
I am listening to Sia feat. David Guetta … "Flames". My palm is itchy. Getting money. It's all going to Bees, bc a) she has a wallet and a purse, and b) I owe her. 🙂 
I am slowly waking up… it's the clonazepam. I hate that drug but it keeps the crazies away… I don't have panic attacks so much anymore.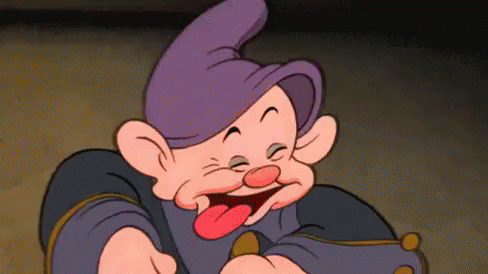 Yupp. My favorite dwarf. So cute! 😀
So baes, what up?
Sammy