Sorry if they seem grainy but they were taken early in the morning…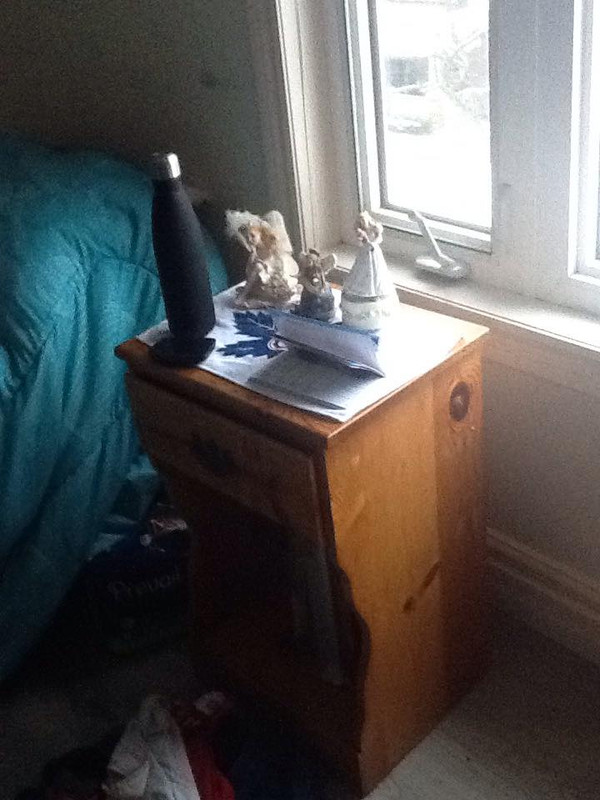 My bedside table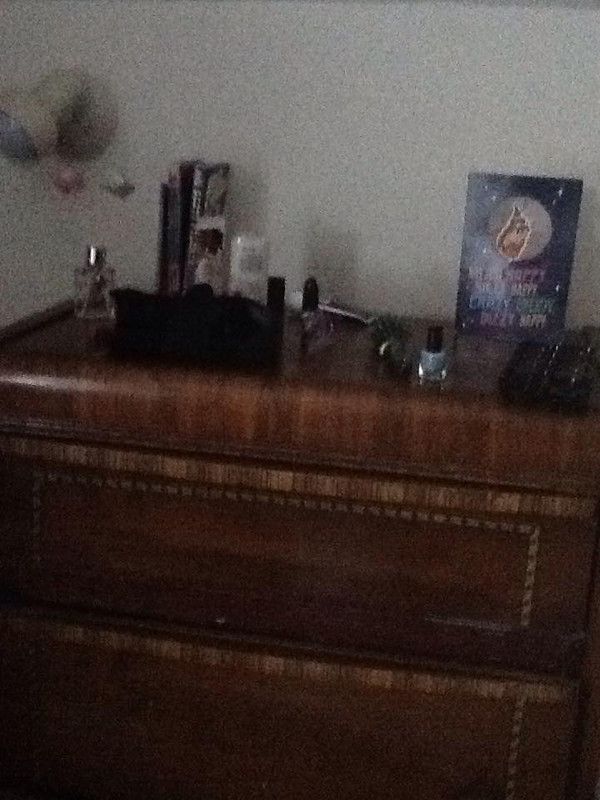 My bureau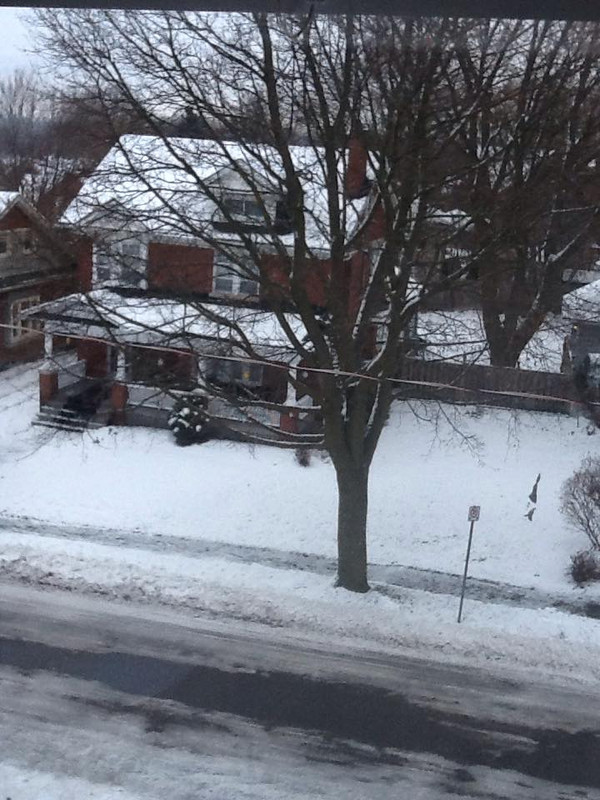 A view of the neighborhood… a different perspective from the old room which is on the main floor?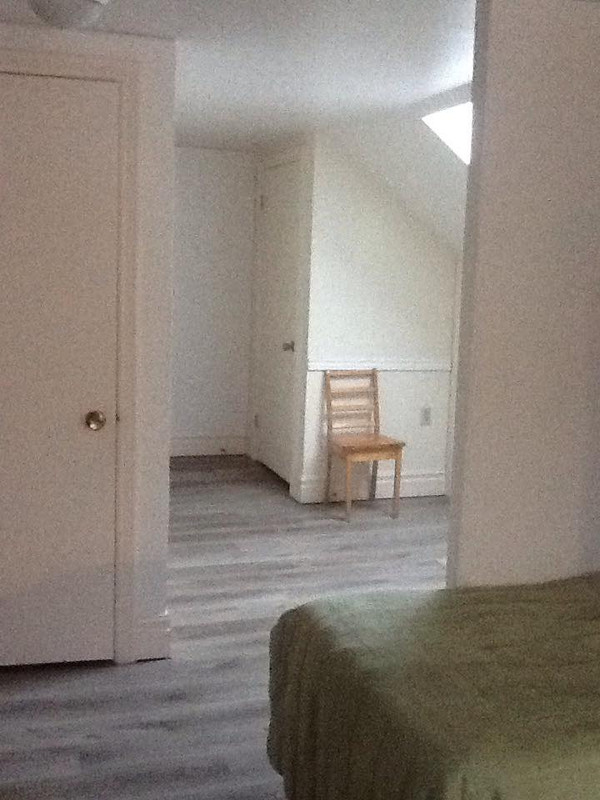 Our hallway… leading into the main room..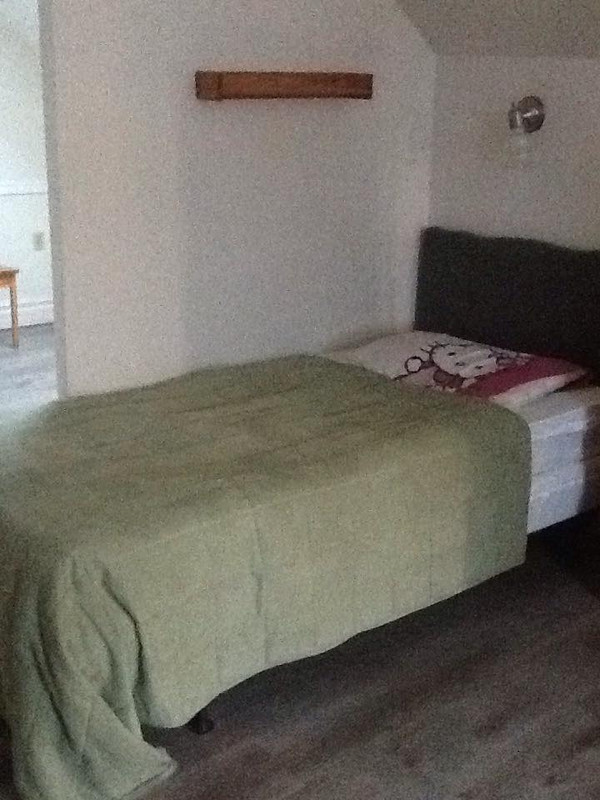 My roomie Lucy's bed. She is a great person. <3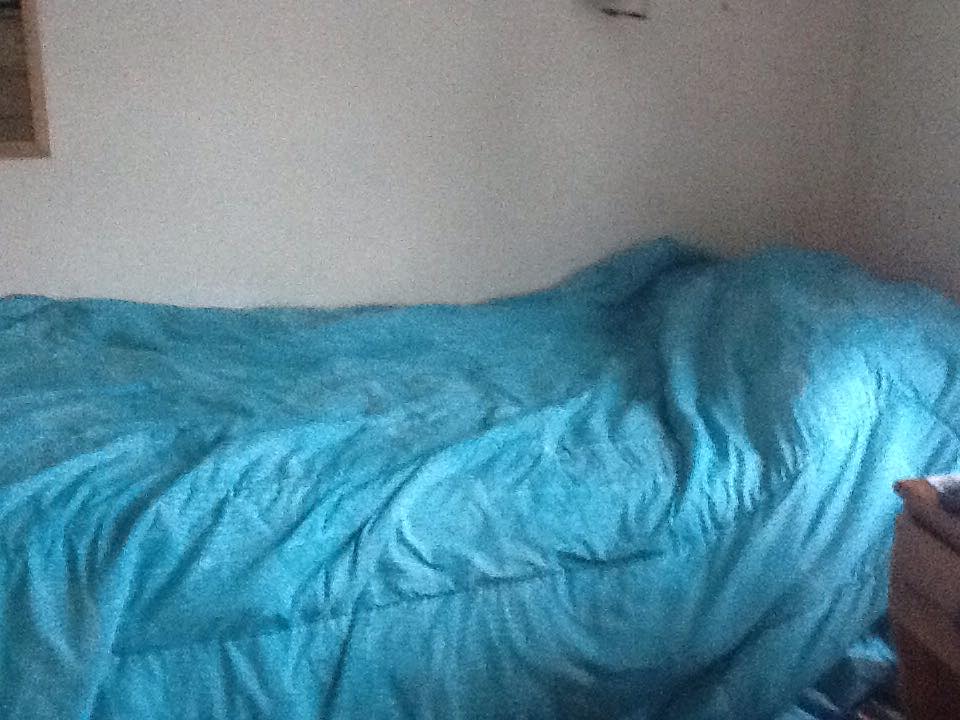 As you see, Luc is the better bed maker LOL… my blanket is really big. It's really made for a double but I have a twin, soo…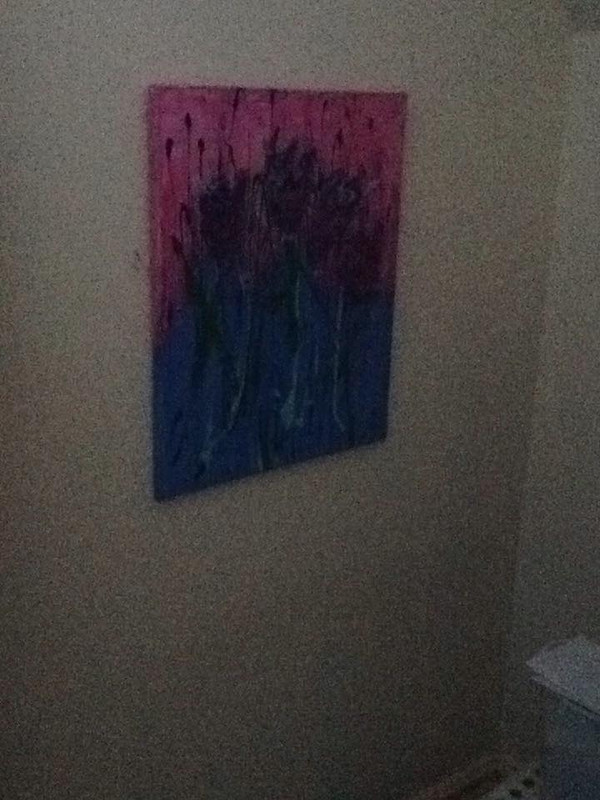 I should have waited for the sun to properly illuminate this bc it is a nice painting I made.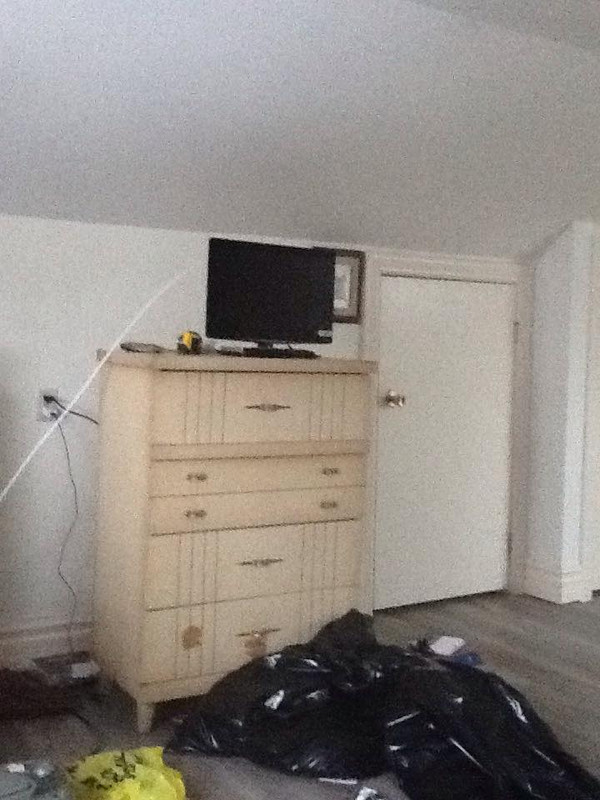 This is the tv that Gloria left to me when she passed away early this month.
More later.. if I can install WP then it will be better bc I can just u/l them there.
Sammy