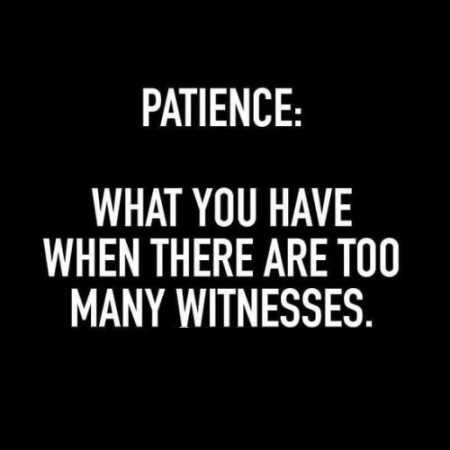 "Lord, give me patience… 'cause if You give me strength, Imma beat the shit out of that bitch". (Anonymous)
So, this is how my 'eve went (how was yours?):
1 – I get to hardware store to hopefully find a synchronous motor (& don't); as I walk toward the door, this princess in her SUV backs up full-on right when I'm passing her enchanted pumpkin, so, I bang on the thing. She breaks. Pokes head out window. Admonishes ME: "I don't have a backup camera, you need to be careful about walking!". I respond: "You DO have a back-up camera, snowflake, it's called a HEAD!". I swear this mall attracts some of the stupidest folks. 
2 – Hardware store is 99% devoid of all Christmas items (having been overstuffed less than a week ago). I feel stabbed in the heart… but buy another 500 Christmas lights, as they're on sale for $2/100, & you can NEVER have too many lights. EVER. Now my tree looks like it wants to vomit. Beautiful sight.
3 – Went to the Mexican market to get stuff to make buñuelos & café de rompope. Successfully resisted childhood pastries that taunt whenever I'm there. Shove it, bitches!
4 – I watch FRED CLAUS for the first time. I laugh so hard @ Fred's delivery sequence that I again summon J &N onto my bed to stare at me in ready-to-pounce mode, eyes fixated on me just in case I make a false move. Who'd have known Santa is contractually obligated to eat EVERY instance of milk+cookies left for him on delivery day, at warp speed?!
5 – I get J & N for Christmas (day1): cozy, new beds, + catnip balls (because J likes to train me to play fetch). They communicate they don't give a shit about either. N re-claims my pillow, & J curls up atop the remote. N sniffs his ball, stares back at me offended, & makes a 180. J  stares at me w/pity, then goes & gets his 8-yr-old, stinky, saliva-ladden, dusty, mangled ball, & meows to tell me I really need to learn the difference. THIS is his ball (the one he sleeps with), not that one. 
6 – I light up my veladora & place it by the door, like every year. May all my departed heart-dwellers continue in the light, as it's the only way I keep my heart from going dark.
7 – GOD BLESS MY FUCKING NASAL SPRAY!!! which I finally found after 4 days of having the mother of all colds give birth to a pounding migraine inside my head, along w/its siblings: Runny Nose, Fever, GotFlattenedBySteamroller Muscles, & Murdering Back, and holding hostage my respiratory system. It's heavenly to at least be able to breathe.
MERRY CHRISTMAS, Y'ALL! May these 12 days bring all you need for this & the New Year.