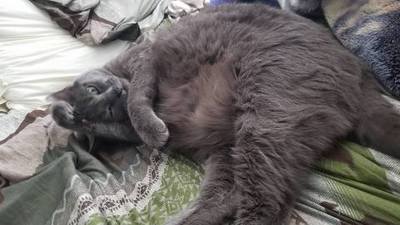 I have a few rough days in my journey lately.  There were a few days I couldn't get to the gym and I ran out of antidepressants  so things were getting pretty gloomy. I got my refill, got back to the gym, and downloaded a food and calorie tracking app to help me out a little more.
I finished Frankenstein after a long slog. While I cannot deny its impact on our storytelling and our culture, as a book in modern day it falls a little flat . Also, Victor Frankenstein is the worst. Since I took so long with Frankenstein I only had a day and half before book club to read Hillbilly Elegy  but I did it! I had a lot of mixed feelings about that book and ultimately didn't enjoy it  but I did appreciate a few things he said, particularly about underestimating yourself. So now book club is today  I can be with friends at a book store and talk about books.
This next week is going to be weird and busy. Along with work, I have jury duty to show up for on Wednesday and I am not happy about it. I understand it's my civic duty but it's going to cause me a lot of anxiety and I'm hoping I don't get picked.
In good news, Reed is getting a smaller  firmer bed on Thursday so I'll be taking his nice queen pillow top. It will be a vast improvement over the weird  bent uncomfortable bed I have now.
We finished the last season of Slings and Arrows, a very enjoyable Canadian TV show about a Shakespeare company. We're also caught up on Schitts Creek, which is another Canadian show coincidentally. My friend loaned me Yellowstone  a TV show with Kevin Costner I'm not sure I'm enjoying. I also started The Chilling Adventures of Sabrina, which is both dumb and strangely entertaining.
My next book is for B&N book club and it is the Only Woman in the Room by Marie Benedict. It is about Hedy Lamarr and WWII. Also  I picked up some of Mary Oliver's poetry and the very last Flavia de Luce book comes out on the 22nd, The Golden Tresses of the Dead. I am very excited and very sad the series is ending.
So I have lots to read, as always. Getting back on the wagon with my weight loss and demonsterification.
Let's hope I don't get picked for jury duty ..