Meet Lilly, Aquarius, family sim, likes good cooks who have deep pockets but hates stinky people.
She went to Hunter's Park, (not mine haha…) and met Aaron Graham…
She originally had two cats, but one was a psycho on a leash — a bit too much. This is Tigger. 🙂 Named after my sister's cat (long crossed the Rainbow Bridge)
Tiffany Z: I don't approve.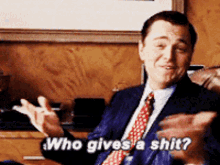 He is perfect. 🙂
And loaded…
Nikita
Jorja named for CSI's Jorja.
These two are Rod Humble's girls.. as you can tell by Niki's eyebrows.
Niki peed herself so I had her take a shower. Here she is nice and fresh.
Here is Jorja, listening to an anecdote told to her by her sibling…
These twins are Aaron's…
Catherine
Matthew whom looks like Justin Bieber….
Cathy looks like my sister Julz….
I think I'll do a double heirship. Matthew and Niki. What do you think??