Last time we left off I gave Phil a makeover, but he still looks like shit. 🙁 Tammy got herself in the family way and I am here with another update … yay!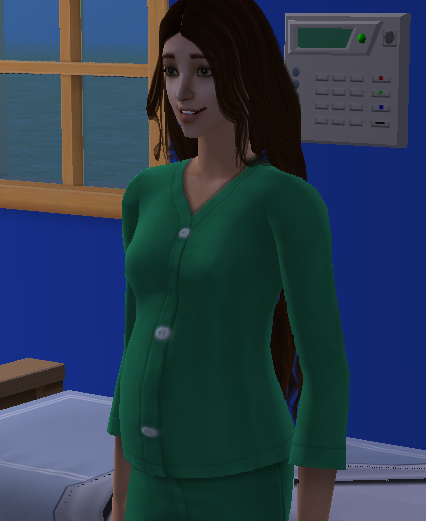 She seems happy to be preggers… which is good, because she needs to have an heir and a spare…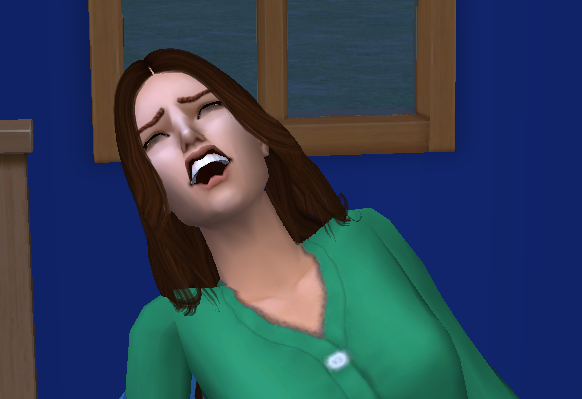 I love the faces they make when they are in labor… lol!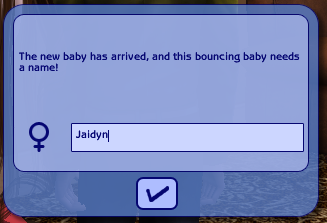 Jaidyn Emily Robinson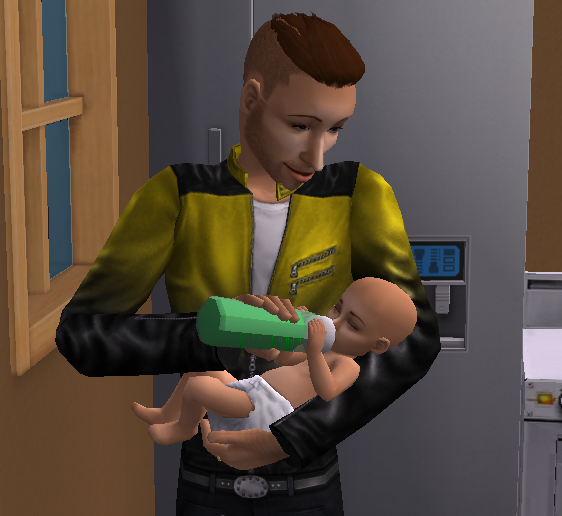 Phil took an immediate interest in his daughter which is very sweet… they have a strong bond as you will see bc…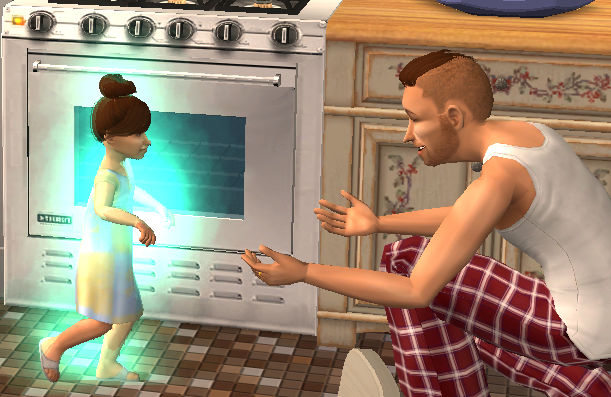 He did the majority of Jai's training… if not all…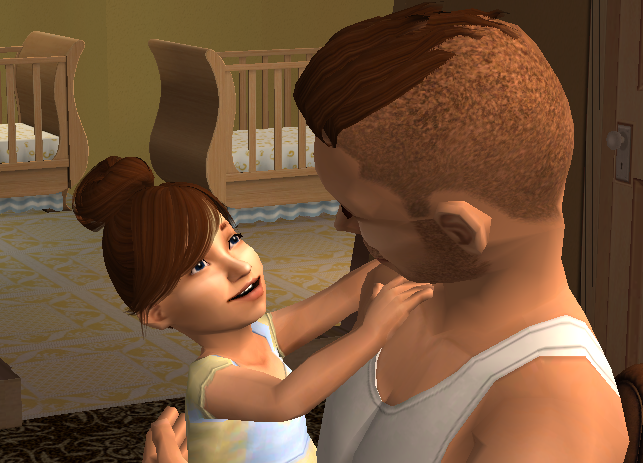 See what I mean?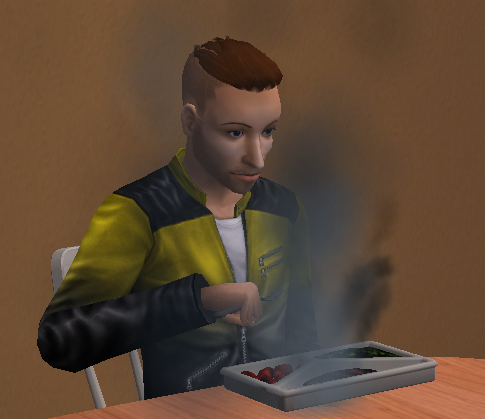 Despite burning his tv dinner, he enjoyed it.. weird guy I know…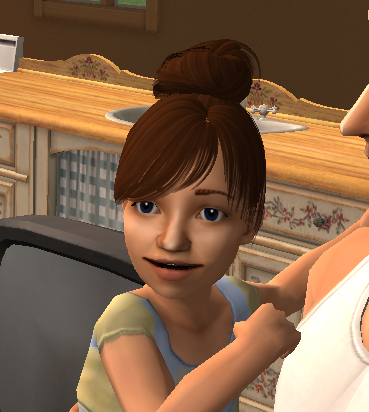 Jai has her parents hair color, her father's eyes and nose but Tammy everything else… thank God she didn't inherit her dad's funky eyebrows… but we shall see bc Tams is preg again…
Sammy