Don't tell the gods, I made a mess
So, turns out that my body may not like getting things done. I had the absolute worst stomach ache I've ever experienced. In fact, it was the worst pain of any kind I've ever experienced. That wiped out Friday as well. With it being a bank holiday weekend, I couldn't do anything until today.
Still, phoned today to go back onto JSA. Thankfully, it's not actually Universal Credit, which is one of those things that sounds like a good idea until the government manages to completely screw things up.
I'm making my way though Mythos. It's good thus far. Just got past Prometheus betraying Zeus to give fire to Man, Pandora and her pot and Persephone and the creation of the seasons. If you're at all interested in Greek mythology, I highly recommend this book.
It's Eurovision week!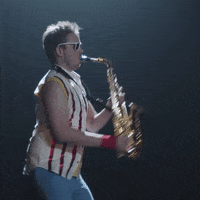 If you're a long time reader, you'll know I'm a huge Eurovision geek. I love it. And not ironically, not in a "so bad it's good" way, I genuinely do love it. Portugal is hosting this year and one of the hosts is Kenzie from NCIS: LA.
The first semi final was tonight and already there's a contender for the worst lyric I've heard this week (Luna, moon me up) and a song that, even by Eurovision standards, is completely bizarre. I was actually able to vote this time (Britain doesn't actually compete in the semi finals) and the two songs I voted for both qualified for the final on Saturday.
I'll leave you with last years winner, which is a song of absolute beauty:
Will