So, here is the genesis of this entry.
For a while now, I've been thinking about a handwritten entry. One where I write it on a piece of paper, scan it in and post the scan in here.
Now, the problem till now has been the lack of a scanner. Which I now have. So, instead of an entry (cos I've just written a huge arsed update entry) I decided to write a short for you lot. And here it is: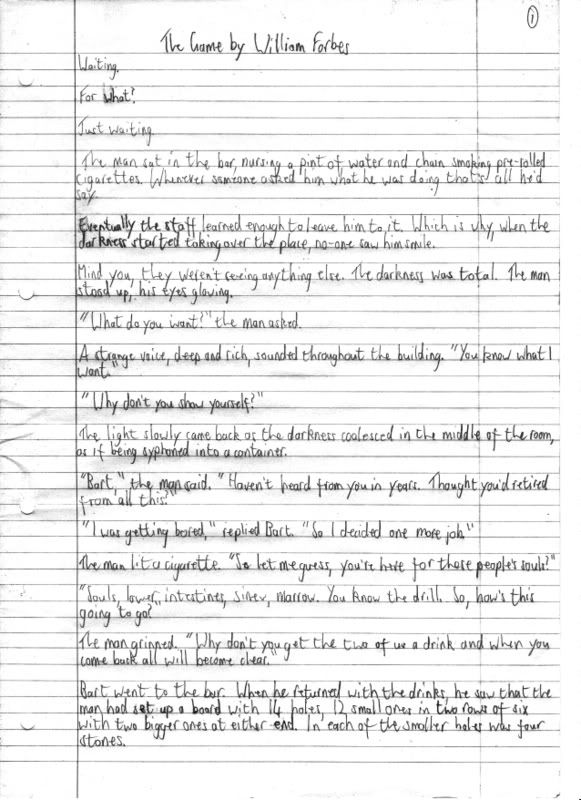 Hope you can all decipher my crap handwriting. Oh, in case you were wondering, it was written in pencil, so I had to adjust it to make it easier to read.
And finally. Best remake news EVER!
Will